Private Chauffeur
Our private chauffeur service is the most convenient way for businessmen and holidaymakers alike to travel around cities or between multiple destinations in Switzerland.
Private chauffeur for business trips
Are you planning a business trip? You will most likely need a car. But have you been thinking about an even more convenient way of moving around to different places for your business meetings? The answer is hiring a car with a private chauffeur.
Private chauffeurs are an excellent addition for businessmen who are in need to make the most of their time and to reach their destinations without any delays.
Count on your personal chauffeur to drive you safely to your business meeting, while you relax on the backseat, take important calls, send urgent emails or make last-minute changes to your business presentation.
Private chauffeur during your vacation
Private chauffeurs are not suitable only for business trips, but also for holidaymakers. Why should you worry about catching trains or spending precious time in airport waiting lanes, when you can choose to travel at your convenience, thanks to our private chauffer service?
Your chauffer can help you reach the points in your vacation itinerary in a safe way and in the shortest time possible. Furthermore, you will benefit from the best recommendation for your stay, from someone who knows all the spots that are not to be missed.
Reduce unnecessary exposure
Traveling around the city by public transportation or by taxi will involve you and your loved ones to be exposed to health and safety threats. Thanks to our private chauffeur service, such an exposure becomes unnecessary, while you still have the opportunity to visit all the places you want, without compromising.
Keep your time for yourself
There is no need for you to spend time driving around, while also tackling your itinerary. Instead, all the time you have can be directed towards enjoying your business trip or vacation with our
Zurich airport transfer services
.
Navigating unknown routes can be time and energy consuming, but thanks to a private chauffeur who will take care about all of this for you, there is no need to burden yourself. Our chauffeurs have the necessary expertise to manage such tasks.
Complete privacy
Choosing another mean of transportation around the city – either taxi or public transportation – will not ensure the private environment you need.
Confidentiality is one of the many quality our chauffeurs possess, so you can rest assured that all the private phone conversations with your business partners will not leave the car.
Enhanced safety
Are you in need of a safe way to get around the city or an
intercity ride
? You can count on our
private chauffeur service
.
Besides the health and safety standards we ensure, our professional chauffeurs are fully trained and respect all the necessary safety requirements, for you to enjoy a worry-free ride.
Rest assured that behind the wheel of our cars there are only professional drivers, ready to be at your service and to make your drive as comfortable as possible.
Punctuality and flexibility
You do not have to worry about delays when choosing our private chauffeur service, as punctuality is one of their many qualities.
We are also offering you flexibility, adjusting to your schedule, by including a 60 minutes airport waiting time, alongside with 15 minutes waiting time in any other location (hotel, restaurant etc.), should you need to make a stop along the way.
Stress free and convenient
Hiring a car with a
private chauffeur
will allow you to save time and space in your mind. Our company will make sure the chauffeur has all the details regarding your route and stops, so you will not need to worry about any of these matters.
Furthermore, having a chauffeur will release you from the hassle of finding parking spots, which is something that may cause unnecessary and unwanted delays.
Valuable information
Immerse in the destination as your private chauffeur provides you with the most valuable information. Our drivers are up to date and can give you recommendations in regards to restaurants, places you should not miss and insights known only by locals.
High-standard and style
Travel in style with our private chauffeur service. From etiquette to suite and tie appearance, our professional drivers will meet even the most rigorous standards.
Our Client Say Comfortable & clean car with professional services
VP Marketing

,

Banking & Finance

I have been on a vacation with my family to Zurich and booked LimousineHire's airport transfer services to get back home. I ordered a business car class as I had 2 children with me. The driver met us on-time at the location. Their professional cum friendly nature impressed me. Comfortable & clean car with a hand sanitizer and water bottle. Amazing. Thank you.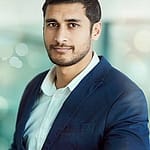 Recommendation! I like it!
Jishan

,

Ceo

Best airport transfer service booked online ever. The vehicles were cleaned, sanitized with polite drivers ready to help you with everything during a journey. The best part is that you don't have to worry about routes. So bye bye confusing maps and hello Limousine Hire!!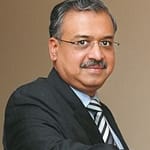 A great car rental experience
Derrer
Traveling with my kids. They really enjoyed a fun time on the baby chairs in the vehicles. The whole journey was stress-free and comfortable.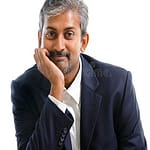 Highly professional and punctual
Peon

,

Ceo

Highly professional and punctual. Greeted me with a bow, helped me with my luggage and dropped me at the destination on-time. Great service!!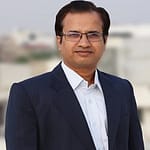 Excellent service provided
Quipu

,

Manager

My flight got a little bit late. I  thought the driver wouldn't come. But the service was excellent and real-time communication with the driver totally nailed it.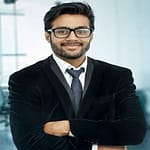 Nice service!
Bishal

,

Marketing Manager

The driver was helpful, professional, well-dressed and took extra care to our destination. Asked me if I need any help with the city's general information. Absolute maintained social distance.
First Class Services | Very happy with Limousine Hire
Vadra

,

Ceo

First class service provided by limousinehire.ch. Booked their First Class vehicle to pick me from Lucerne to Zurich for my business meeting. Got a great deal online. The driver was waiting for me with my nameplate. Amazed with the smooth & hassle-free journey throughout the destination. Going to use the Limousine Hire!!