Book Our Zurich Airport Limousine Transfer Service and Enjoy Your Ride
Zurich, the largest city of Switzerland, has historical lanes of the central Altstadt, and on the side of the Limmat River, reflect its pre-medieval history. If you are planning a trip with your friends or family to/from Zurich, Hire our Zurich Airport Limousine transfer with Limousinehire.ch. you will get experienced Limo chauffeur service that makes your business or personal trip to Zurich a remembering one. Our professional Limo chauffeurs will take care of your all needs and make your journey stress free. Once you book your limousine transfer service with us, you will get a professional chauffeur who buys you some time from busy Zurich roads and makes your travel as fun as possible. Book us online and make your riding process enjoyable and affordable.
Get A Glimpse of The Zurich City With Our Chauffeured Limousine Services!

Planning to visit the city of Zurich, the financial capital of Switzerland and looking for an affordable yet luxury limousine transfer service at Zurich airport? Hire Zurich limousine  from limousinehire.ch in advance and our Zurich Chauffeur will be waiting for you at the airport to welcome you after a long exhausting flight. Our limousine services in Zurich include a professional driver with years of expertise who will deliver the best door-to-door transport services with the utmost punctuality and safety. The limousinehire's airport Limo chauffeur always stays up for a conversation during your reliable Zurich transport ride and keeps you updated about all the city details that may come on your way.
Get a Relaxed And Quality Service Travelling With Limousine Hire!

Make your journey in Zurich an unforgettable experience with our Luxury Limo Services. Our professional chauffeurs and customized cars provide you with the perfect combination of comfort and style, so you can relax and enjoy the ride. With a fleet of well-maintained luxury vehicles, complimentary refreshments and an English-speaking Zurich chauffeur, our Zurich Limousine Service guarantees a pleasant journey. Our head office operates around the clock so booking your next private Zurich airport limousine transfer is only a phone call away at your convenience.
Book Limousine Transfer from Zurich Airport and Enjoy a Relaxed and Refreshing Ride in Style
While booking with www.limousinehire.ch, you will get a standout service. When you arrive at the airport, our friendly Zurcih limousine chauffeurs welcome and greet you throughout the trip. All our cars are pristinely maintained from inside and out, geared with up-to-date models, and insured with public liability, with a long-time experienced chauffeur to match. We provide 24*7 Zurich Limousine transfer service for executive travelers in Zurich. Our state-of-the-art technology lets our team track all our cars in real-time to ensure your safety.
Features:
Professional chauffeur

Well-maintained luxury vehicles

Complimentary refreshments

English speaking driver

Safe and enjoyable journey
We adjust according to your schedule, by offering free 60 minutes waiting time at Zürich Airport and 15 minutes waiting time in any other location.
Rest assured transparency is one of our principles and we are offering fair prices for our airport transfer service at flughafen Zurich, with no hidden taxes.
Safe, Secure And Reliable Bern Limousine Transfers
Your safety is our number one concern and this is the reason why we are using only professional drivers, trained to drive safely, regardless of the conditions.
Besides safety, comfort is equally important. Our Bern airport limousine transfer includes complimentary water and free on-board Wi-Fi.
For unexpected stops or in case of changing plans, count on the free waiting time we are offering: 60 minutes at the airport and 15 minutes for other destinations.
Regardless of the changes that may appear in your flight schedule, your chauffeur will be greeting you at the airport as planned, as he is continuously monitoring your flight status and keeping himself updated.
Faq
There is no need to quarantine when flying to Bern. We try to be as precise and accurate as possible. You can check Switzerland travel restrictions and sign up for updates to get the latest info.
You will get every price from other airlines and travel agents, comparing them all, so you don't have to go anywhere else.
If you are going for a long trip then Yes, you will get a stop on each long ride so you can use the restroom, eat or stretch your body. If there is an emergency, you can just tell your driver that you need to make a stop.
Our Client Say Comfortable & clean car with professional services
VP Marketing

,

Banking & Finance

I have been on a vacation with my family to Zurich and booked LimousineHire's airport transfer services to get back home. I ordered a business car class as I had 2 children with me. The driver met us on-time at the location. Their professional cum friendly nature impressed me. Comfortable & clean car with a hand sanitizer and water bottle. Amazing. Thank you.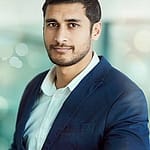 Recommendation! I like it!
Jishan

,

Ceo

Best airport transfer service booked online ever. The vehicles were cleaned, sanitized with polite drivers ready to help you with everything during a journey. The best part is that you don't have to worry about routes. So bye bye confusing maps and hello Limousine Hire!!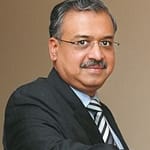 A great car rental experience
Derrer
Traveling with my kids. They really enjoyed a fun time on the baby chairs in the vehicles. The whole journey was stress-free and comfortable.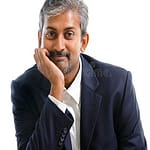 Highly professional and punctual
Peon

,

Ceo

Highly professional and punctual. Greeted me with a bow, helped me with my luggage and dropped me at the destination on-time. Great service!!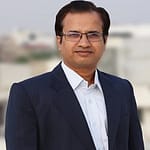 Excellent service provided
Quipu

,

Manager

My flight got a little bit late. I  thought the driver wouldn't come. But the service was excellent and real-time communication with the driver totally nailed it.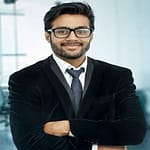 Nice service!
Bishal

,

Marketing Manager

The driver was helpful, professional, well-dressed and took extra care to our destination. Asked me if I need any help with the city's general information. Absolute maintained social distance.
First Class Services | Very happy with Limousine Hire
Vadra

,

Ceo

First class service provided by limousinehire.ch. Booked their First Class vehicle to pick me from Lucerne to Zurich for my business meeting. Got a great deal online. The driver was waiting for me with my nameplate. Amazed with the smooth & hassle-free journey throughout the destination. Going to use the Limousine Hire!!