Limousine Hire is offering reliable, comfortable, fast and safe Geneva Limousine transfer services, with luxurious cars, at affordable prices. Pre-book your limousine transfer to or from Geneva Airport using our intuitive online platform.
Boasting picturesque views and magnificent lakes, the Swiss city of Geneva is located at the French border. This is one of the most beautiful European cities, waiting to be explored by you in the next vacation you are planning.
Geneva is also a suitable destination for business corporates, as it is full of good opportunities, being one of Switzerland's important financial centers. It is also the European headquarters of some of the most important international organizations: the United Nations, World Trade Organization or World Health Organization. During your stay in Geneva, book a limousine from Geneva for a comfortable transfer. You can also grab an opportunity to visit Bern, located 157 Km from Geneva airport. Our Bern limousine transfer can take you to the city of Bern within 1 hr 43 min in a luxurious vehicle.
Book Private Limousine Transfer Geneva For Hassle-free Airport Journey
The second most populous city in Switzerland is served by Geneva Airport, located at just 4 km away from the city center. It can be accessed both from Switzerland and France, as it lies along the Swiss-French border.
Thanks to our door-to-door luxury limousine services, you can arrive at any destination from the airport in a comfortable, safe and convenient way. Our Geneva limousine transfer includes a range of vehicles such as Business Car Class Business VAN, First Class, Electric Class, Mini VAN and many more. Compare the prices and choose any one of them depending on your traveling requirements. The services are all-inclusive.
Geneva Limousine Service - A Modern & Advanced Airport Transfer Solution
If you have booked a flight departing from Geneva Airport, you can count on Limousine Hire's Geneva Airport limousine Transfer service to arrive on time for your flight. No delays, not having to worry about the traffic, no changing between multiple public transport means and no hidden fairs.
Pay a fixed price once you book your Geneva limousine service and enjoy a hassle-free experience in one of the luxurious cars in our fleet.
On Time Pick Up & Drop Off Facility At Geneva Limousine Transfer
Our limousine service Geneva is tailored to meet your needs and to ensure your peace of mind. You can forget about issues such as unsafe environments, commuting by public transportations, uncomfortable and expensive taxi rides or getting lost while driving in an unknown city and causing unwanted delays. We enforce the highest standards to ensure none of these disadvantages affect your limousine transfer to & from Geneva Airport.
Regardless of the place you are in Switzerland, rest assured you will arrive at your destination – Geneva Airport – on time, safe and relaxed. Vice versa, by booking chauffeured limousine transfer, our professionally trained chauffeurs can drive you from Geneva Airport to your desired destination in the best possible conditions.
Our flexible Geneva limousine transfer is flexible, as we are offering complimentary 60 minutes waiting time at the airport and 15 minutes waiting time in other locations.
We are committed to offering you the best services at the most affordable prices. The Airport limousine transfer Geneva has a fixed price, with no extra hidden costs.
Faq
With the Limousine Hire airport transfer service, you can get your Chsauaffers ready for your call seven days a week with 24*7 customer support service.
Visit the Limousine Hire Airport Transfers service website and contact us.
With Limousine Hire Airport Transfer Service, we offer your booked customer to bring one suitcase/large bag per person, one small item of hand luggage per person and one small handbag/laptop-sized object per person
Our Client Say Comfortable & clean car with professional services
VP Marketing

,

Banking & Finance

I have been on a vacation with my family to Zurich and booked LimousineHire's airport transfer services to get back home. I ordered a business car class as I had 2 children with me. The driver met us on-time at the location. Their professional cum friendly nature impressed me. Comfortable & clean car with a hand sanitizer and water bottle. Amazing. Thank you.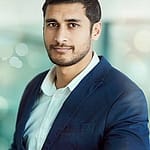 Recommendation! I like it!
Jishan

,

Ceo

Best airport transfer service booked online ever. The vehicles were cleaned, sanitized with polite drivers ready to help you with everything during a journey. The best part is that you don't have to worry about routes. So bye bye confusing maps and hello Limousine Hire!!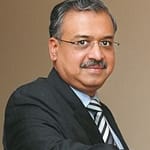 A great car rental experience
Derrer
Traveling with my kids. They really enjoyed a fun time on the baby chairs in the vehicles. The whole journey was stress-free and comfortable.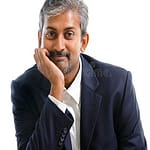 Highly professional and punctual
Peon

,

Ceo

Highly professional and punctual. Greeted me with a bow, helped me with my luggage and dropped me at the destination on-time. Great service!!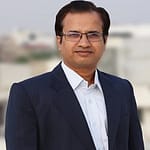 Excellent service provided
Quipu

,

Manager

My flight got a little bit late. I  thought the driver wouldn't come. But the service was excellent and real-time communication with the driver totally nailed it.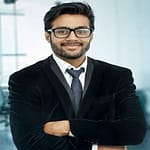 Nice service!
Bishal

,

Marketing Manager

The driver was helpful, professional, well-dressed and took extra care to our destination. Asked me if I need any help with the city's general information. Absolute maintained social distance.
First Class Services | Very happy with Limousine Hire
Vadra

,

Ceo

First class service provided by limousinehire.ch. Booked their First Class vehicle to pick me from Lucerne to Zurich for my business meeting. Got a great deal online. The driver was waiting for me with my nameplate. Amazed with the smooth & hassle-free journey throughout the destination. Going to use the Limousine Hire!!