Wedding Limousine Service
Your wedding date has been set, the venue has been booked, the invitations sent, and now you need to decide on the perfect wedding limousine service. You've come to the right place!
Your wedding day should be perfect and our wedding limousine service is the detail you need to ensure you arrive at the ceremony in style.
Professional service
When arranging a wedding limousine service for your wedding day, finding a company that fits your style and theme is essential. Furthermore, you will need a reliable service. Rest assured that, by choosing us, you can be confident that the service provided will be tailored to your needs and that you will get to the wedding ceremony or venue in plenty of time.
Style, elegance and sustainability
Our fleet consists of state-of-the art vehicles. Choose the one that best suits your needs and expectations for your wedding day, from our First-Class cars: Mercedes S Class, BMW 7 Series, Audi A8 or similar.
Are you a passionate environmentalist? You can arrive at your wedding ceremony in one of the cars from our Electric Class: Tesla Model S, Tesla Model X or similar.
Forget about unplanned delays
Your wedding day is carefully planned and any minor delay will affect the entire schedule. By choosing our
wedding limousine service
, you can rest assured you will promptly arrive on time to the location.
Sit back and enjoy your wedding day, while we focus on providing you with the best wedding limousine service.
No time restrictions
You can hire the wedding limousine service for as much as you need it, without stressing about time restrictions.
We know how important this day is for you, so running out of time and being left without the vehicle you have hired is not something you should worry about.
Qualified private chauffeur
We are offering you the possibility of hiring a
private chauffeur
together with our
wedding limousine service
. You will not need to worry about finding someone to drive the car, as your private chauffeur would be at your service the whole time.
Our chauffeurs are professionally trained, respecting the highest standards in terms of appearance and conduct.
The highest level of comfort
Our fleet is in an immaculate condition, as we ensure the highest maintenance and cleaning standards for your comfort.
We offer spacious cars for comfortable rides, as well as the perfect temperature, so that you can arrive at the ceremony or at the venue while having an impeccable appearance.
A service bespoken to your needs
Do you wish to have certain details added to the luxury limousine that you will use for your wedding day?
Limousine Hire
 team can help you personalize the appearance of the car according to your request, by adding flowers, ribbons and other decorations that match the wedding theme.
Furthermore, if you need more than one car included in your wedding limousine service, you can count on our extensive fleet. We can provide you with car models and colors that suit your needs, so you will not need to worry in regards to the uniformity and appropriateness to the wedding theme.
The best price ranges
With so many things to consider, planning the expenses and your wedding budget can be a hassle. We are offering the best wedding limousine services at the best prices. Thus, you can enjoy a
luxury transfer services
within your budget.
Attentive service
At
Limousine Hire
we understand that your wedding day is one of the most important days in our life and we want to help make it perfect. Our attentive service, combined with the utmost attention to details, ensures you have one more task to mark as complete from your extensive list.
Choose one of our wedding limousine packages and make the most out of one of the most important days in your life.
Need A limousine for your wedding?
Our Client Say Comfortable & clean car with professional services
VP Marketing

,

Banking & Finance

I have been on a vacation with my family to Zurich and booked LimousineHire's airport transfer services to get back home. I ordered a business car class as I had 2 children with me. The driver met us on-time at the location. Their professional cum friendly nature impressed me. Comfortable & clean car with a hand sanitizer and water bottle. Amazing. Thank you.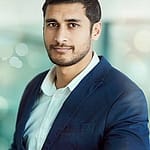 Recommendation! I like it!
Jishan

,

Ceo

Best airport transfer service booked online ever. The vehicles were cleaned, sanitized with polite drivers ready to help you with everything during a journey. The best part is that you don't have to worry about routes. So bye bye confusing maps and hello Limousine Hire!!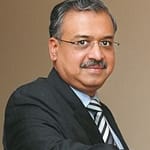 A great car rental experience
Derrer
Traveling with my kids. They really enjoyed a fun time on the baby chairs in the vehicles. The whole journey was stress-free and comfortable.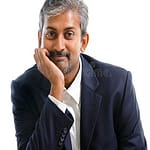 Highly professional and punctual
Peon

,

Ceo

Highly professional and punctual. Greeted me with a bow, helped me with my luggage and dropped me at the destination on-time. Great service!!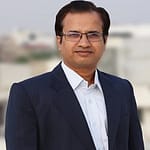 Excellent service provided
Quipu

,

Manager

My flight got a little bit late. I  thought the driver wouldn't come. But the service was excellent and real-time communication with the driver totally nailed it.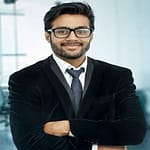 Nice service!
Bishal

,

Marketing Manager

The driver was helpful, professional, well-dressed and took extra care to our destination. Asked me if I need any help with the city's general information. Absolute maintained social distance.
First Class Services | Very happy with Limousine Hire
Vadra

,

Ceo

First class service provided by limousinehire.ch. Booked their First Class vehicle to pick me from Lucerne to Zurich for my business meeting. Got a great deal online. The driver was waiting for me with my nameplate. Amazed with the smooth & hassle-free journey throughout the destination. Going to use the Limousine Hire!!