Limousine Service
Make your traveling experience stress-free with our exclusive Limousine Service. Our experience and professionalism are guarantees for the high standard we are offering.
The perfect solution, anytime
Our Limousine Service is the perfect solution for business travelers or vacationers who are in need of private airport transfer in the city, intercity rides or moving around the city.
After a long flight, the best you can do is book a transfer straight to your destination, avoiding the hassle, stress and hidden costs that might be involved in alternate transportation options.
For intercity rides, choosing our Limousine Service over a flight will help you save precious time and avoid long airport waiting lanes. Furthermore, not all the cities are connected to a nearby airport, and this is where our service comes in handy.
Thanks to our Limousine Service, moving around the city in a comfortable ride, with a chauffeur that knows his way around and the ideal routes for reaching from point A to point B in the shortest possible time has never been easier.
Your time is valuable. Make the most of it.
Whether you are travelling for business or you are on vacation, making the most of your time is essential. With our Limousine Service you will save time, by skipping public transportation stations. Instead, you are at liberty of using this time as you please.
Business travelers will have the necessary time to make phone calls, arrange the details of their meetings or to take one last glance at the presentation prepared for their important meetings.
Vacationers can use the saved time to relax and think about their travel itinerary. Our Limousine Service will ensure that travelling from the airport to the hotel or to a different city will be hassle free.
Stress-free services
Travel door-to-door in a comfortable environment, without having to change your transportation. With our top-quality service, you have the opportunity to relax and recharge your batteries, without having to worry about getting to your destination in time.
Forget about crowds, lanes and uncomfortable solutions. Our Limousine Service is the perfect alternative that will help you avoid all of the stress related to long-distance journeys, changing multiple means of transportation and unnecessary interactions.
Travel in a safe environment
The safety of our customers is one of our top priorities. Rest assured that we are taking all the necessary measures to ensure a safe environment for you to travel. From rigorous cleaning and chauffeurs with excellent driving skills, everything is taken into consideration for you to have a safe passage.
Professional chauffeurs
Our
professional chauffeurs
are trained to focus on discretion and to ensure your safety, making sure the time you spend travelling is perfect and meets your high standards.
You can count on your personal chauffeur for tips and advice regarding your stay, for punctuality and reliability, and, of course, for confidentiality.
Travel in style
Our Limousine Service is tailored to meet the needs of those seeking professionalism, style, impeccable services and comfort.
Our car fleet consists of state-of-the-art vehicles that ensure the utmost comfort. The definition of style and luxury, our First-Class fleet includes cars like Mercedes S Class, BMW 7 Series, Audi A8 and other similar models.
Sustainable travel
We care about the environment and offer sustainable alternatives for travelers who wish to ride with environment-friendly cars. We have included in our fleet electric cars, such as Tesla Model S, Tesla Model X and other similar models, so you can move around the city or from one city to another without having to worry about harming the environment.
Stay always connected
There is no need to worry about roaming and data malfunctions while you are abroad. We know how important is for our customers to stay connected, which is why we are offering a complimentary on-board Wi-Fi service for all our rentals.
We offer flexibility and adjust to your schedule
You can schedule your pickup time at the time that suits you best, according to your flight schedule or convenience.
All limousine rental services include 60 minutes airport waiting time, and 15 minutes waiting time in any other location (hotel, restaurant etc.), should you need to make a stop along the way.
Count on our dedicated support team for any adjustment you will need, regardless of the time. Should you require any assistance, we are available 24/7 to offer it.
No hidden costs
Our rates are transparent and prices are guaranteed in advanced, so you will not need to worry about cost related issues.
Free cancelation
Change of plans? You can cancel the limousine service up to 6 hours before the pick-up time, at no extra charges. For trips exceeding 250 km, please cancel at least 24 hours before your pick-up time.
Our Client Say Comfortable & clean car with professional services
VP Marketing

,

Banking & Finance

I have been on a vacation with my family to Zurich and booked LimousineHire's airport transfer services to get back home. I ordered a business car class as I had 2 children with me. The driver met us on-time at the location. Their professional cum friendly nature impressed me. Comfortable & clean car with a hand sanitizer and water bottle. Amazing. Thank you.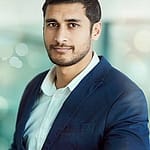 Recommendation! I like it!
Jishan

,

Ceo

Best airport transfer service booked online ever. The vehicles were cleaned, sanitized with polite drivers ready to help you with everything during a journey. The best part is that you don't have to worry about routes. So bye bye confusing maps and hello Limousine Hire!!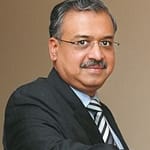 A great car rental experience
Derrer
Traveling with my kids. They really enjoyed a fun time on the baby chairs in the vehicles. The whole journey was stress-free and comfortable.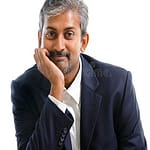 Highly professional and punctual
Peon

,

Ceo

Highly professional and punctual. Greeted me with a bow, helped me with my luggage and dropped me at the destination on-time. Great service!!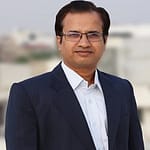 Excellent service provided
Quipu

,

Manager

My flight got a little bit late. I  thought the driver wouldn't come. But the service was excellent and real-time communication with the driver totally nailed it.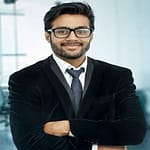 Nice service!
Bishal

,

Marketing Manager

The driver was helpful, professional, well-dressed and took extra care to our destination. Asked me if I need any help with the city's general information. Absolute maintained social distance.
First Class Services | Very happy with Limousine Hire
Vadra

,

Ceo

First class service provided by limousinehire.ch. Booked their First Class vehicle to pick me from Lucerne to Zurich for my business meeting. Got a great deal online. The driver was waiting for me with my nameplate. Amazed with the smooth & hassle-free journey throughout the destination. Going to use the Limousine Hire!!