Our City To City Rides Will Help You Get The Most Out Of Your Time & Money While in Bern.
Bern, Switzerland's capital and fifth-largest city, is one of the most well-liked places. Because of its Old Town, which is on the UNESCO World Heritage List, and its many museums, churches, and historic structures, Bern has become one of the top places to visit in Switzerland. Our intercity rides in Bern are an excellent option for making your ride to any part of the city safe, secure, and comfortable.
Our city-to-city transfers in Bern eliminate perplexing airport hassles and numerous encounters with overcharging local taxi drivers.
We Will Help You Tour The City's Top Attractions
Bern is a well-known city that draws visitors with its abundance of yearly cultural events. Our chauffeurs ensure you travel safely and comfortably to all of your desired locations. They are both experienced and knowledgeable about the area. A free waiting period of 60 minutes at the airport and 15 minutes for other locations is provided.
Everywhere you go, our city-to-city rides in Bern ensure you arrive at your destination with a clear head. Our top priority is giving you a secure, quick, and hassle-free transfer to and from Bern.
Our City To City Ride Bern Reservations Are Easier & Faster
Bern has a variety of palaces, parks, cafes, and restaurants that are well worth a visit. The famous waterfront views and charming locations are difficult to ignore. Our fleets, which include a variety of car classes, provide a refined and elegant experience. We made the booking process more straightforward for your convenience. Visit our official website and enter the proper pick-up and drop-off times and locations. After that, you can look at the rides we have available for the specific location you have entered. Compare the costs and choose a car that meets your transportation requirements. We will email you a confirmation as soon as the online payment is made. You can verify the driver's information.
We Provide The Ultimate Luxury Experience At Reasonable Prices
If you travel to Switzerland for pleasure or business, you must visit Bern because the city has been designated a UNESCO World Heritage Site.
Whether you are travelling alone, with family, kids, or in large groups, we can accommodate all your transportation requirements. Choose the vehicle that most comfortably fits your needs by comparing the prices of those we have available.
Business VAN, Business Class, First Class, Economy Class, Electric Class Minibus, and many more are our services. Once you have settled into your room, get ready to explore the city in comfort and style.
We are offering – Business Class, Business VAN, First class, Electric Class, Economy class, Minibus and many more. Once you comfortably sit in our accommodation, get ready to explore the city in style & luxury.
Faq
We can accommodate your transportation requirements if you are travelling alone, with family, kids, or in large groups.
Business VAN, Business Class, First Class, Economy Class, and Electric Class Minibus are some of the fleets we have.
We made the booking process simpler for you. Visit our official website and enter the proper pick-up and drop-off times and locations.
Our Client Say Comfortable & clean car with professional services
VP Marketing

,

Banking & Finance

I have been on a vacation with my family to Zurich and booked LimousineHire's airport transfer services to get back home. I ordered a business car class as I had 2 children with me. The driver met us on-time at the location. Their professional cum friendly nature impressed me. Comfortable & clean car with a hand sanitizer and water bottle. Amazing. Thank you.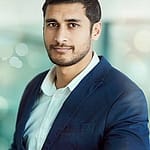 Recommendation! I like it!
Jishan

,

Ceo

Best airport transfer service booked online ever. The vehicles were cleaned, sanitized with polite drivers ready to help you with everything during a journey. The best part is that you don't have to worry about routes. So bye bye confusing maps and hello Limousine Hire!!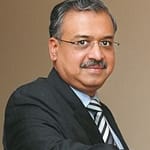 A great car rental experience
Derrer
Traveling with my kids. They really enjoyed a fun time on the baby chairs in the vehicles. The whole journey was stress-free and comfortable.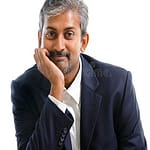 Highly professional and punctual
Peon

,

Ceo

Highly professional and punctual. Greeted me with a bow, helped me with my luggage and dropped me at the destination on-time. Great service!!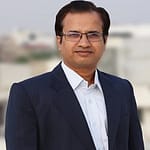 Excellent service provided
Quipu

,

Manager

My flight got a little bit late. I  thought the driver wouldn't come. But the service was excellent and real-time communication with the driver totally nailed it.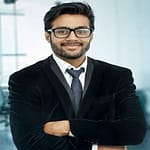 Nice service!
Bishal

,

Marketing Manager

The driver was helpful, professional, well-dressed and took extra care to our destination. Asked me if I need any help with the city's general information. Absolute maintained social distance.
First Class Services | Very happy with Limousine Hire
Vadra

,

Ceo

First class service provided by limousinehire.ch. Booked their First Class vehicle to pick me from Lucerne to Zurich for my business meeting. Got a great deal online. The driver was waiting for me with my nameplate. Amazed with the smooth & hassle-free journey throughout the destination. Going to use the Limousine Hire!!