Book Door To Door Zurich Limousine Transfer Service
The capital city of Switzerland, Zurich holds an international reputation in the banking & finance sector. A major tourist hotspot enriched in culture & traditions, Zurich opera house, Old town, Uetliberg, churches, high-end shopping malls, and not to mention, countless museums & churches. No doubt every minute is valuable in Zurich. So, why don't you make the most of your Zurich trip by booking LimousineHire's Zurich limousine transfer service in advance.
Book our Zurich limousine transfer service in advance for your trip to Zurich where no time gets wasted on public transport or local taxis. Choose from our wide range of latest luxury fleets including Business Class, Business VAN, First Class, Electric Class, Economy Class, etc. We let you know where your Zurich Limousine chauffeur will be waiting for you & when to pick you up. All vehicles are capable of accommodating up to five people at a time. However, it can be more depending on the fleet you book such as MiniBus. No need to divide your group into separate vehicles from now on. Just sit back, & enjoy with your squad throughout the destination in the city Zurich.
Getting Around Zurich With Limousine Services Zurich
After getting free from your official duties, give yourself a treat by enjoying delicious meals at gourmet restaurants, shopping at Bahnhofstrasse, walking on cobblestone streets of Old town, or boating in Lake Zurich in a single day. Our city to city rides Zurich can be booked on an hourly basis, meaning you can go & visit multiple locations at a time with a driver waiting for you. Just tell your personal Zurich limousine chauffeur about your next station and get there comfortably while enjoying phenomenal views from the windows.
We have experienced, well-informed, & licensed chauffeur who knows every nook & cranny of the city, ensuring your hassle-free get around the city. Whether you require a drive to Zurich City Center hotels, ski or vacation resorts, or any other destinations in Zurich, you can rely on LimousineHire.ch. Stroll around the city without worrying about being lost or finding a parking space. We cater to all types of clients, whether corporate or leisure, individual or with a large group, we have got you covered. Pre-book a VIP Zurich Limousine and get to your destination safely.
Zurich Limousine Service From & To The Airport
Zurich airport is the busiest international airport that welcomes millions of tourists every year. If you are visiting the city for the first time, it can be a daunting task for you to get a local airport taxi on time. Here, at LimousineHire's Zurich airport Limousine transfer services, we eliminate transport struggles from your journey and provide you with a comfortable, timely & luxurious limousine transfer to & from Zurich airport. You don't have to wait in long queues or pay overcharges to get to your destination. We always provide you with the best & suitable private airport transfer options.
Our passenger's privacy & comfort are our priority. So, if you are heading to the city or Zurich airport, booking our Zurich airport Limo service will provide you with a private ambiance to attend online business meetings/conferences, or take a nap to release your jetlag stress. Willing to spend a leisure holiday, and need to arrive on schedule? Book us now and enjoy a comfortable & luxurious airport commute at affordable rates.
Hire Our Limousine Transfer Zurich For Weddings
As a leading Zurich limousine service, our services aren't limited to providing you with the best airport transfer experience. We strive to make your wedding day the most memorable day of your life with our wedding limousine services. You can choose from our available Zurich limos to reach your wedding destination in style & leave a pleasing impression on your guests. All fleets are capable of accommodating any group size. Just travel with your friends & family members to the aisle without worrying about crumpled dresses or lost wedding stuff.
Visit our official website www.limousinehire.ch to book our Zurich limousines. Just share your pick-up & drop-off location with the date & time, select vehicle from available fleets according to your budget & travel requirements. Pay online and get ready to enjoy luxurious rides with our professional limousine chauffeurs. We follow all the safety & hygiene protocols during your ride to the destination.
We adjust according to your schedule, by offering free 60 minutes waiting time at Zürich Airport and 15 minutes waiting time in any other location.
Rest assured transparency is one of our principles and we are offering fair prices for our airport transfer service at flughafen Zurich, with no hidden taxes.
Our Client Say Comfortable & clean car with professional services
VP Marketing

,

Banking & Finance

I have been on a vacation with my family to Zurich and booked LimousineHire's airport transfer services to get back home. I ordered a business car class as I had 2 children with me. The driver met us on-time at the location. Their professional cum friendly nature impressed me. Comfortable & clean car with a hand sanitizer and water bottle. Amazing. Thank you.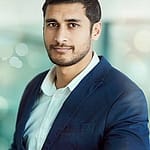 Recommendation! I like it!
Jishan

,

Ceo

Best airport transfer service booked online ever. The vehicles were cleaned, sanitized with polite drivers ready to help you with everything during a journey. The best part is that you don't have to worry about routes. So bye bye confusing maps and hello Limousine Hire!!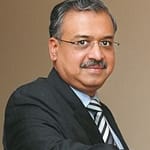 A great car rental experience
Derrer
Traveling with my kids. They really enjoyed a fun time on the baby chairs in the vehicles. The whole journey was stress-free and comfortable.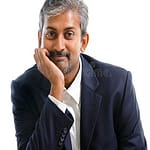 Highly professional and punctual
Peon

,

Ceo

Highly professional and punctual. Greeted me with a bow, helped me with my luggage and dropped me at the destination on-time. Great service!!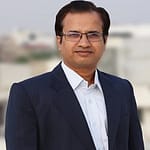 Excellent service provided
Quipu

,

Manager

My flight got a little bit late. I  thought the driver wouldn't come. But the service was excellent and real-time communication with the driver totally nailed it.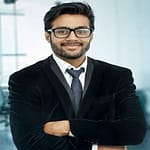 Nice service!
Bishal

,

Marketing Manager

The driver was helpful, professional, well-dressed and took extra care to our destination. Asked me if I need any help with the city's general information. Absolute maintained social distance.
First Class Services | Very happy with Limousine Hire
Vadra

,

Ceo

First class service provided by limousinehire.ch. Booked their First Class vehicle to pick me from Lucerne to Zurich for my business meeting. Got a great deal online. The driver was waiting for me with my nameplate. Amazed with the smooth & hassle-free journey throughout the destination. Going to use the Limousine Hire!!