Traveling To Zurich? Our Chauffeur Zurich Is Ready To Assist You
Banking & financial capital of Switzerland, Zurich is famous for luxurious lifestyles, high-end shopping, and delicious chocolates that invites thousands of tourists every year. Whether you are visiting the city for leisure or corporate, you always look for a comfortable & reliable way to get around the city.
Here, Limousine Hire offers you a great & modern taxi alternative that is comfortable, safe & punctual for all your airport transfer needs. Visiting Zurich's Kunsthaus Zürich (Museum of Fine Arts) or Bahnhofstrasse, a luxurious shopping street, or the very famous Lake Zurich? Booking Zurich chauffeur services in advance will get you a pre-arranged, safe, luxurious & affordable airport ride before you land at Zurich airport.
Your private chauffeur will pick you up from anywhere in and around Zurich or at Zürich Airport, and drive you to your destination in a private fleet. All LimousineHire's chauffeurs are licensed, English-speakers, & experienced with extensive knowledge of the city. Feel free to ask anything, they are happy to serve you.
Stroll Around Zurich In Style With Our Chauffeured Cars
LimousineHire's chauffeur services Zurich leaves no chance behind to improve your Zurich airport commute within & around the city. Exclusive cars & experienced drivers wait for you to get you to your destination comfortably & safely. Moreover, we offer you a wide variety of options to get around the city. You can book us for A-to-B transfer and on an hourly basis where you can enjoy our city to city rides in Zurich for certain numbers of hours.
You will get a professional chauffeur waiting for you with our Zurich limousine while you are strolling around the famous Old Town, Üetliberg Mountain, or attending a conference. We make sure that you get your destination all satisfied. Thereby, at Limousine Hire, you can choose your preferred vehicle that best suits your needs & budget from our luxurious fleet categories – Business Class, Business VAN, First Class, Electric Class, Economy Class, or Mini Bus. All fleets are ideal for groups of up to five with Wifi and other facilities.
You can check the pricing on our website and book your ride without bearing any extra or hidden charges. Your Zurich chauffeurs respect your time & privacy. There will be no delay & you can stick to your group without having to travel in separate vehicles.
Book Your Private Chauffeur Zurich From & To The Airport
Zurich airport is the busiest airport in the city. If you are arriving or departing from the airport, our Zurich airport transfer is meant for your stress-free, modern & comfortable arrival into the city. You can recognize your driver by seeing a personalized board in his hands. Along with Meeting, Greeting, and luggage assistance, our airport pickup service also covers a complimentary waiting time of 60-minutes at the airport to ensure your hassle-free arrival. Plus, real-time flight tracking helps our chauffeurs to be there on time when you are landing.
Our professional chauffeur Zurich is your perfect choice for every situation: A business trip, family vacation, or a private individual trip. We specialize in providing high-quality airport transfer services for all types of travelers heading to the city or airport for many years. Just visit our website and provide us with your detailed travel information such as Pick-up & drop-off location with the correct date & time. Search for available fleets and choose the best one. Make online payment and get ready to be served by our Zurich drivers.
Your 24×7 Professional Chauffeur Zurich

At Limousine Hire, we provide our trained & dedicated group of private Chauffeur Zurich who are locally knowledgeable and care about tiny details more than just driving. They are polite, friendly & generous with their passengers and are focused on fulfilling every transport need. If you want to know about the best places to stay, free tourist sights, or delicious dining, they can help. You don't have to worry about being lost or finding a parking space or carrying confusing foreign transport road maps.
Just book us in advance and get rid of struggling through dragging your luggage or waving in the middle of the road. Apart from a luxurious ride, Zurich drivers provide passengers with a private ambiance to attend a conference/meeting or live presentation. You can also take a nap, relax your muscles & arrive at your destination all refreshed.
We adjust according to your schedule, by offering free 60 minutes waiting time at Zürich Airport and 15 minutes waiting time in any other location.
Rest assured transparency is one of our principles and we are offering fair prices for our airport transfer service at flughafen Zurich, with no hidden taxes.
Our Client Say Comfortable & clean car with professional services
VP Marketing

,

Banking & Finance

I have been on a vacation with my family to Zurich and booked LimousineHire's airport transfer services to get back home. I ordered a business car class as I had 2 children with me. The driver met us on-time at the location. Their professional cum friendly nature impressed me. Comfortable & clean car with a hand sanitizer and water bottle. Amazing. Thank you.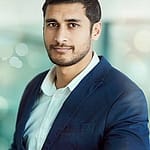 Recommendation! I like it!
Jishan

,

Ceo

Best airport transfer service booked online ever. The vehicles were cleaned, sanitized with polite drivers ready to help you with everything during a journey. The best part is that you don't have to worry about routes. So bye bye confusing maps and hello Limousine Hire!!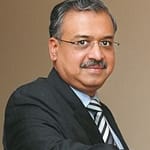 A great car rental experience
Derrer
Traveling with my kids. They really enjoyed a fun time on the baby chairs in the vehicles. The whole journey was stress-free and comfortable.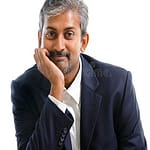 Highly professional and punctual
Peon

,

Ceo

Highly professional and punctual. Greeted me with a bow, helped me with my luggage and dropped me at the destination on-time. Great service!!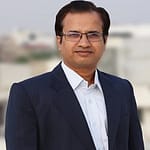 Excellent service provided
Quipu

,

Manager

My flight got a little bit late. I  thought the driver wouldn't come. But the service was excellent and real-time communication with the driver totally nailed it.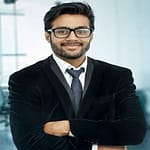 Nice service!
Bishal

,

Marketing Manager

The driver was helpful, professional, well-dressed and took extra care to our destination. Asked me if I need any help with the city's general information. Absolute maintained social distance.
First Class Services | Very happy with Limousine Hire
Vadra

,

Ceo

First class service provided by limousinehire.ch. Booked their First Class vehicle to pick me from Lucerne to Zurich for my business meeting. Got a great deal online. The driver was waiting for me with my nameplate. Amazed with the smooth & hassle-free journey throughout the destination. Going to use the Limousine Hire!!