We are offering exceptional, detail-oriented Memmingen Airport limousine transfer services. Travel in comfort in one of our luxurious cars, enjoying the limousine transfer to & from Memmingen Airport.
The gateway to the Allgäu region in Germany, Memmingen is one of the most beautiful vacation destinations you can choose. Those seeking leisure can travel to Memmingen and find themselves in a fairytale land.
Comfortable and Stress-free Memmingen Allgau Limousine Transfer
The Bavarian city is served by Memmingen Airport, also known as Allgäu Airport Memmingen. It is located in a nearby town, called Memmingerberg, approximately 4 km away from Memmingen city center. Memmingen is close to Munich, at a distance of around 110 km. Thus, reaching Memmingen is extremely easy by air, regardless of your departure point.
The best way to get to Memmingen city from any nearby airport is by booking a limousine from Memmingen. Limousine Hire is offering Memmingen Airport Transfers at the highest standards and best prices.
Memmingen is a suitable point of entry in Germany also for those who plan to visit Munich, but choose a flight to Allgäu Airport Memmingen. Book our Memmingen Limousine Transfer service for a door-to-door transfer from the airport to this bustling city.
Reliable and Professional Chauffeurs At Memmingen Allgau Limousine Transfer

If you are visiting Memmingen, Munich or another Bavarian city, you can easily depart using a flight from Allgäu Airport Memmingen.
Eliminate the risk of arriving late to your flight and book our reliable Memmingen Airport limousine Transfer service. Forget about hidden taxi fares, crowded public transport and unsafe environments. Our chauffeured limousine service ensures safe transfers to & from Allgäu Airport Memmingen through our luxurious car fleet and professionally trained private chauffeurs.
They are licensed, well-informed and multilingual who are aware of the city routes and drive you safely through busy foreign transportation systems. As you book our private limousine transfer in advance, be ready to meet and be picked up by our chauffeurs at the location.
We Are Safe, And Reliable Memmingen Allgau Airport Limousine Transfer
Creating a safe space for you to travel is our number one priority. To do so, we comply with all health regulations in place, keep our car fleet in the best possible condition and train our chauffeurs. You can benefit from a safe ride by booking our luxury limousine services.
Ensuring a comfortable chauffeured limousine transfer for you is also one of our highest priorities. Besides our spacious cars where you can relax and enjoy the ride, we are also offering complimentary water and on-board Wi-Fi.
Should you need to stop along the way, you can benefit from our flexible service, as we are offering free 15 minutes waiting time in any location, besides the free 60 minutes waiting time at the airport.
Our Client Say Comfortable & clean car with professional services
VP Marketing

,

Banking & Finance

I have been on a vacation with my family to Zurich and booked LimousineHire's airport transfer services to get back home. I ordered a business car class as I had 2 children with me. The driver met us on-time at the location. Their professional cum friendly nature impressed me. Comfortable & clean car with a hand sanitizer and water bottle. Amazing. Thank you.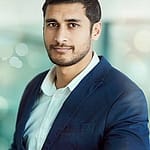 Recommendation! I like it!
Jishan

,

Ceo

Best airport transfer service booked online ever. The vehicles were cleaned, sanitized with polite drivers ready to help you with everything during a journey. The best part is that you don't have to worry about routes. So bye bye confusing maps and hello Limousine Hire!!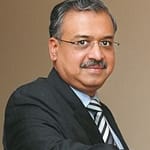 A great car rental experience
Derrer
Traveling with my kids. They really enjoyed a fun time on the baby chairs in the vehicles. The whole journey was stress-free and comfortable.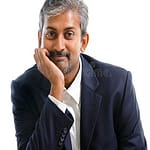 Highly professional and punctual
Peon

,

Ceo

Highly professional and punctual. Greeted me with a bow, helped me with my luggage and dropped me at the destination on-time. Great service!!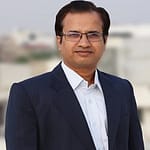 Excellent service provided
Quipu

,

Manager

My flight got a little bit late. I  thought the driver wouldn't come. But the service was excellent and real-time communication with the driver totally nailed it.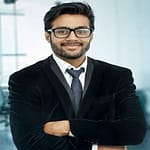 Nice service!
Bishal

,

Marketing Manager

The driver was helpful, professional, well-dressed and took extra care to our destination. Asked me if I need any help with the city's general information. Absolute maintained social distance.
First Class Services | Very happy with Limousine Hire
Vadra

,

Ceo

First class service provided by limousinehire.ch. Booked their First Class vehicle to pick me from Lucerne to Zurich for my business meeting. Got a great deal online. The driver was waiting for me with my nameplate. Amazed with the smooth & hassle-free journey throughout the destination. Going to use the Limousine Hire!!