Ride with your family and loved ones along with a private limousine transfer service

If you're planning to visit Friedrichshafen with your family and loved ones, then going for a local taxi seems like an unpleasant moment. Book a limousine from Friedrichshafen airport with Limousine Hire and enjoy a hassle-free journey to/ from Friedrichshafen airport. Hiring Friedrichshafen airport limousine transfer will significantly help you to no longer wait for your turn in the airport taxi booking queues. Booking your ride with us keeps you free from all the on-road hassles or traffic. Our expert chauffeur will ensure your safety and let you enjoy the ride in the best way possible!
Enjoy The Beauty of Friedrichshafen With Your Personalized Chauffeured Limousine Service
What makes a journey more comfortable and enjoyable? It is none other than the Chauffeur, whose duty is to provide you with appropriate assistance while your ride from the airport to your destination.  Chauffeured limousine service provides you with a professional Chauffeur who will welcome and greet you throughout the trip. He will ensure to provide you with amenities like fresh towels, light refreshments, Wifi, and reading materials, every amenity will turn your small Friedrichshafen limousine transfer into an amazing experience! At Limousine Hire, our professional chauffeur will pick you up on time and help you visit all the historical landmarks from/to the airport.
Safe Limousine Transfer From/To Friedrichshafen Airport

Through our user-friendly online booking system, you can book your Friedrichshafen limousine service while sitting at your home, in a matter of minutes! On the day of your arrival/departure to /from Friedrichshafen Airport, our professional Chauffeur will be waiting for you at the pick-up spot you specified. Your driver drops you off at your destination. 
Hire your next Friedrichshafen Airport Limousine Transfer at affordable prices
Want to experience a stress-free Friedrichshafen limousine transfer with quality worth money? Our private limousine transfer service offers you incredible offers once booking with us. Once you land at an airport – you don't have to worry or even think about waiting in line. Our driver will meet you at the airport arrival. Welcome and greet you and assist your needs while the journey. 
While booking with Limousine Hire, you will get advantages like no hidden cost, a vast vehicle fleet, English-speaking professional chauffeurs, secure payment options, and much more.
At Limousine Hire, we adjust according to your schedule. This is why we are offering 60 minutes waiting time at the airport and 15 minutes waiting time in any other location with our Friedrichshafen airport limousine transfer. Our canceling policy is also flexible, so you do not need to worry about losing your money, in case your plans change.
The pricing structure at Limousine Hire is fixed. You pay for your Friedrichshafen limousine transfer when you book it, without any extra hidden fees to consider.
Faq
Friedrichshafen Airport
Please note that we cannot issue refunds under any circumstances per the airport transfer terms and conditions.
If you miss your booked time slot, we will try to find you a seat on the next available coach.
Typically, scheduling your pick-up 30-40 minutes after your domestic flight landing time is recommended if you have check-in luggage, while 20 minutes after would be enough if you only have a carry-on. If you're coming from an international flight, it is recommended to schedule your pick-up an hour or 1.5 hours after landing to give enough time to get through customs.
Our Client Say Comfortable & clean car with professional services
VP Marketing

,

Banking & Finance

I have been on a vacation with my family to Zurich and booked LimousineHire's airport transfer services to get back home. I ordered a business car class as I had 2 children with me. The driver met us on-time at the location. Their professional cum friendly nature impressed me. Comfortable & clean car with a hand sanitizer and water bottle. Amazing. Thank you.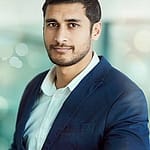 Recommendation! I like it!
Jishan

,

Ceo

Best airport transfer service booked online ever. The vehicles were cleaned, sanitized with polite drivers ready to help you with everything during a journey. The best part is that you don't have to worry about routes. So bye bye confusing maps and hello Limousine Hire!!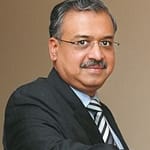 A great car rental experience
Derrer
Traveling with my kids. They really enjoyed a fun time on the baby chairs in the vehicles. The whole journey was stress-free and comfortable.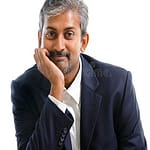 Highly professional and punctual
Peon

,

Ceo

Highly professional and punctual. Greeted me with a bow, helped me with my luggage and dropped me at the destination on-time. Great service!!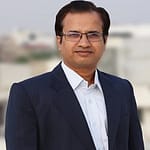 Excellent service provided
Quipu

,

Manager

My flight got a little bit late. I  thought the driver wouldn't come. But the service was excellent and real-time communication with the driver totally nailed it.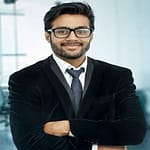 Nice service!
Bishal

,

Marketing Manager

The driver was helpful, professional, well-dressed and took extra care to our destination. Asked me if I need any help with the city's general information. Absolute maintained social distance.
First Class Services | Very happy with Limousine Hire
Vadra

,

Ceo

First class service provided by limousinehire.ch. Booked their First Class vehicle to pick me from Lucerne to Zurich for my business meeting. Got a great deal online. The driver was waiting for me with my nameplate. Amazed with the smooth & hassle-free journey throughout the destination. Going to use the Limousine Hire!!