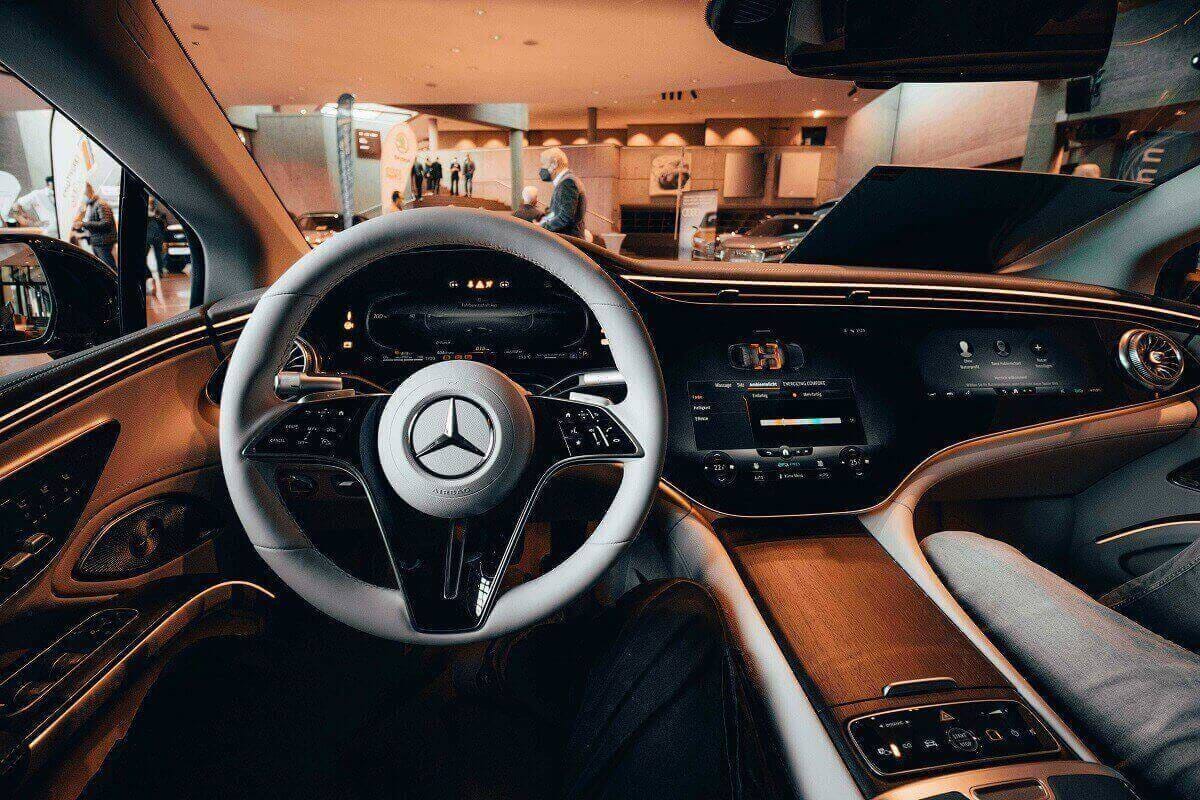 September 8, 2022
You have a business event coming up that will require you to travel. You might meet a customer or a business partner, so you need to look good.
Many businesses hire chauffeur services to drive their employees around because it makes them look better to the public. But what are some other good things about using this service?
Do you need to get to and from the airport often? Do you and your business partners always have to move to new places? If so, you must employ a private chauffeur service to meet your requirements.
This could give you a lot of different benefits. It will give you a reliable way to get around, ensure that all of your guests are taken care of well, and boost the reputation of your company's brand.
A Full List of all The Ways That Private Chauffeur Services Can Help You And Your Business
1. High End Brand Image
Hiring a private chauffeur service for your business could significantly affect how people see your brand as a whole. From the point of view of both business partners and customers, it could change how they see you.
Imagine a potential customer coming into town to meet with you that day. When they get off the plane, a private chauffeur is waiting to take them to their destination.
The driver takes care of their bags and ensures they have a comfortable ride from the airport to their place of work. You have already done much to improve that chance by going out of your way to set up transportation. Numerous airport transportation companies can offer Zurich airport transfer services at very reasonable prices.
Customers will think more highly of you if you have a private driver. They will think of you as a customer service pro. You show how much you care about your clients by sending your chauffeur to pick them up and drop them off.
Also, hiring a private chauffeur could make your business stand out to a customer or business partner, looking at several options. They think that having a chauffeur makes you look more wealthy and attractive.
2. Dependability
Dependability is hard to find these days. Since you already have a lot going on, you do not have time to worry about things like traffic, estimated arrival times, etc.
You might have three crucial meetings in three different parts of the city on the same day. Your job is to attend the meeting and not think about when you should leave or how you will get there.
Your private chauffeur service will take care of that for you. You can tell them your daily schedule, and they will be happy to follow it.
They will always get there early to make sure the car is ready to go when you are. They will take care of the car between your business meetings to ensure you get where you need to go on time.
Also, the private driver services are available right away. Do you have a worker who needs a flight for a business trip at the last minute? Before you know it, the private driver will be there. Do you need a tour guide for your VIP guests? It is also taken care of by the company!
3. Reduce Your Stress
Everyone knows that business is a bustling place. It is a set of meetings that go smoothly, and you can get calls, texts, and emails from anyone at any time. During all of this, you should be okay with driving. Limousine services in Zurich are also very reasonably priced.
Driving is a big waste of time that many business owners need help to see. When you drive yourself, you have to stop what you are doing and pay attention to the road.
If you hire a private Zurich chauffeur service to drive you, you can take charge of your busy schedule. As your well-trained chauffeur drives you to your next destination, you can make important phone calls, check your email, etc.
Studies have shown that traffic could cause problems like not getting enough sleep and feeling stressed all the time. You could hire a chauffeur to take care of the situation instead of risking penalties that are not fair.
4. Services That Are A Good Deal
People often think that only people with a lot of money can afford private chauffeur services.
Other ways of getting around are much more expensive than hiring a private chauffeur. If you hire a private chauffeur, you will not have to worry about gas prices, parking fees, where to keep your car while you are traveling, etc.
Not only that, but the return on investment is much higher than that of apps like Uber. You can get a PAX-certified, licensed chauffeur with years of experience, excellent service, and a nice car to drive you around.
5. Complication
The company cares most about your comfort. Their goal is that you barely notice that the company is there. They want to be there for you whenever you need and always provide services that meet your needs.
At all times, a private driver service is available. They have you covered whether you are making sales calls in many places or going to the airport.
6. Looks Professional
If you arrive in a clean car, it could make a big impression on the people you meet. The first things they will think about are your elegance, and style.
The picture of you getting out of a taxi at the airport and you getting out of a sedan with a driver is very different. Think about what you would do if you were the customer or the partner. Several airport transfer companies can assist with an easy transfer at Zurich Airport.
Using a Zurich airport taxi service could go a long way toward making your customers and business partners trust you. Also, if you want to travel with them, you will appreciate the comfort the Zurich airport taxi service offers.
Conclusion
If you value your time, you should have your business hire a chauffeur service. These skilled drivers will not only get you to your destination quickly, but you will also get there in style. Limousine Hire/ Swiss Private Transfer is well-known for offering high-quality transfer services at reasonable prices. Treat yourself to a car with a driver when you travel for business. It will calm you so much that your work will get done faster, and you will feel less stressed.
Related posts