LimousineHire's Intercity Rides Saint Moritz Is A Cost-Effective Way To Explore The Glamorous Mountain Resort With Prioritized Safety, Comfort & Privacy
Saint Moritz is a beautiful alpine resort town in Switzerland's Engadin valley, famous for hosting the Winter Olympics in 1928 and 1948 especially. The magnificent town delivers breathtaking alpine views with 25 crystal-clear mountain lakes, surrounded by forests and glaciers. You cannot afford to lose the chance of witnessing the iconic scenery during your stay in Zurich, Switzerland. Choosing LimousineHire's intercity rides Saint Moritz is an economical, secure, reliable & luxurious way to travel in & around the city whenever you want. Avoid those long queues at taxi/train stations or never-ending transactions with local drivers.
LimousineHire's city to city rides Saint Moritz are a perfect way to eliminate all these struggles and enjoy a private transfer that leaves you stress-free & all excited. The professional & highly-trained chauffeurs are ready to address all your needs during a ride. What puts them into highlight is their punctuality, flexibility, and extra efforts they make for clients while roaming around. Be it a journey from A to B point or on an hourly basis. You will be traveling in our variety of luxury car classes having spacious leather seats, ensuring the utmost comfort after a hectic long-hour flight. Plus, we are ensuring comprehensive health & safety standards amid the Covid-19 pandemic.
Ensuring Luxurious & Timely Arrival Anywhere In The Alpine Town With LimousineHire's Intercity Rides To & From Saint Moritz
Saint Moritz is a picturesque town worth visiting during your Switzerland tour. You can play polo on frozen lakes or catch gondolas and funiculars in summers to experience mountains closely. LimousineHire's city to city rides Saint Moritz make your way to all these dreamy places hassle-free. The chauffeur will track your flight so that you don't have to wait at the airport. After ensuring your comfortable accommodation in one of our car classes – Mercedes-Benz E Class, BMW 5 Series, Audi A6, etc. they assist you with your luggage and timely drop at your destination maintaining a comfortable, private & relaxed journey.
Unlike local taxis getting you through the crowded routes, ending an important business meeting/event missed, LimousineHire's chauffeurs know the local routes with less traffic to deliver a timely, disruption-free intercity ride to & from Saint Moritz. Book us now to drive you safely and comfortably. Limousine Hire aims to make your transfer as easy as possible. You can have your personal chauffeur at the location before your flight lands at the airport. Our advance online booking with payment escapes you to get involved in the expensive currency conversion procedures at airport kiosks. This allows you to have a peaceful journey with a private chauffeur in a luxurious car.
Book Your Private Business Car Class To Arrive City In Style
Booking LimousineHire's intercity rides Saint Moritz is a better idea to save your time, and energy and get the best out of your stay in the city. We offer a range of journey options to select from – from Business Class and Business VAN to First Class, Electric Class, Economy Class & Minibus. Determine now what comforts you the most and plan your whole day itinerary with us. You will have a licensed, trained & reliable driver waiting for you at a location while you are exploring the town's gorgeous Piz Nair, Muottas Muragl, and any other place.
Our hourly city to city rides Saint Moritz provide you peace of mind from getting a taxi multiple times to get to the desired destinations. Keep your group together and enjoy traveling with fun in our luxurious & spacious cars. Our variety of car classes makes it easy for you to choose the right type according to your group's needs. Saint Moritz is an outstanding resort to be explored for nature lovers and our service focuses on making your journey an unforgettable experience.
We Made Booking Procedure Easy, Simple & Faster
Visiting Saint Moritz, Switzerland is your perfect choice if you want to get close to nature and experience the awesome beauty to take back with you. At LimousineHire's Saint Moritz intercity rides, we take proper care not only to help you explore the city hassle-free & comfortably but also to eliminate all the transfer hassles that you generally face with local taxis. Booking our intercity transfer is not a complex task. Visit limousinehire.ch and fill in your pick-up & drop-off location with the date & time. Click on "Book Now" and choose the required ride from our available vehicles. Compare the prices and pay online. You don't have to carry cash while traveling with our chauffeurs. As you do it, get the confirmation mail and get ready to roam around the city in a luxurious and spacious ambiance. Book us now!!!
Our Client Say Comfortable & clean car with professional services
VP Marketing

,

Banking & Finance

I have been on a vacation with my family to Zurich and booked LimousineHire's airport transfer services to get back home. I ordered a business car class as I had 2 children with me. The driver met us on-time at the location. Their professional cum friendly nature impressed me. Comfortable & clean car with a hand sanitizer and water bottle. Amazing. Thank you.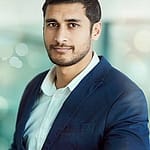 Recommendation! I like it!
Jishan

,

Ceo

Best airport transfer service booked online ever. The vehicles were cleaned, sanitized with polite drivers ready to help you with everything during a journey. The best part is that you don't have to worry about routes. So bye bye confusing maps and hello Limousine Hire!!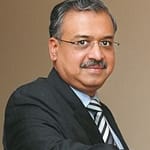 A great car rental experience
Derrer
Traveling with my kids. They really enjoyed a fun time on the baby chairs in the vehicles. The whole journey was stress-free and comfortable.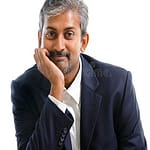 Highly professional and punctual
Peon

,

Ceo

Highly professional and punctual. Greeted me with a bow, helped me with my luggage and dropped me at the destination on-time. Great service!!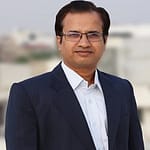 Excellent service provided
Quipu

,

Manager

My flight got a little bit late. I  thought the driver wouldn't come. But the service was excellent and real-time communication with the driver totally nailed it.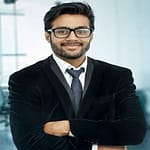 Nice service!
Bishal

,

Marketing Manager

The driver was helpful, professional, well-dressed and took extra care to our destination. Asked me if I need any help with the city's general information. Absolute maintained social distance.
First Class Services | Very happy with Limousine Hire
Vadra

,

Ceo

First class service provided by limousinehire.ch. Booked their First Class vehicle to pick me from Lucerne to Zurich for my business meeting. Got a great deal online. The driver was waiting for me with my nameplate. Amazed with the smooth & hassle-free journey throughout the destination. Going to use the Limousine Hire!!