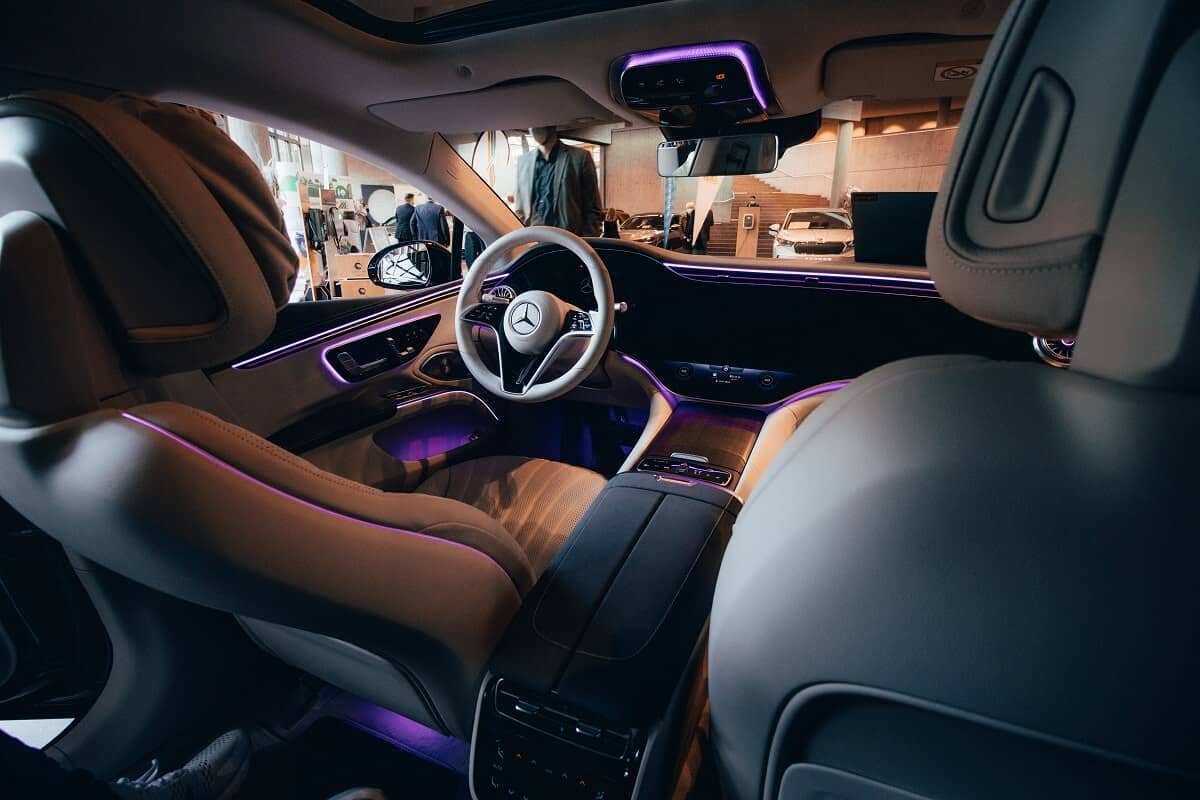 August 23, 2023
Being a VIP when travelling comes with its own distinct set of duties and expectations. Every step of the journey, from the smoothest possible transitions to the most individualised care possible, has been painstakingly planned out to provide an opulent and trouble-free experience. Using airport transfer services for VIP transfers is one of the important components that contributes to a travel journey that is seamless and comfortable, and it is one of the essential parts. These services go above and beyond the typical transit alternatives available, offering high-profile travellers a broad variety of perks that are specifically crafted to meet their unique requirements. In this in-depth essay, we discuss the compelling reasons why VIPs should pick for airport transfer services for their airport transfers, stressing the advantages of ease, efficiency, security.
1. Efficiency and a Seamless Transition Experience:
Because VIP travellers place a high value on their time, Zurich airport transfer is developed to meet the need for expediency in this demographic. These services provide a streamlined and trouble-free transfer for the VIP passenger from the time they depart the aeroplane until they arrive at their ultimate destination. VIPs may avoid having to wait in lengthy lines, navigate their way through busy airports, and deal with any logistical issues by having a specialised crew handle every step of the journey on their behalf.
2. Personalised Meet-and-Greet Service:
The trip starts out with a friendly and individualised meet-and-greet service. Zurich Chauffeur Service will always help you. When VIP passengers descend from the aeroplane, they are greeted by a trained representative who sees to it that they have a trouble-free and uncomplicated experience entering their destination. Because of this personalised touch, VIPs feel appreciated and respected right from the beginning of their travel experience. This sets the tone for the whole journey.
3. Expedited Security Clearance:
Airport security inspections may be time-consuming and stressful, particularly for VIP travellers who are looking for a process that is quick and discrete. Limousine service Zurich frequently provide fast-track security clearance, which enables VIP passengers to avoid standing in standard security lines and go through accelerated screening processes. Not only does this save time, but it also reduces the worry and anxiety that is involved with going through security procedures.
4. Comfortable and Luxurious Transportation:
VIPs may take advantage of airport transfer services that provide them with access to a fleet of luxurious and high-end cars that are customised to meet their comfort and style requirements. Private Transfer Zurich is preferred by many people. These cars, which range from sophisticated sedans to roomy SUVs, come furnished with conveniences that make the experience of travelling more enjoyable. VIPs are able to unwind in opulent surroundings, take pleasure in their own seclusion, and travel in a manner that is appropriate for their rank.
5. Privacy and Security:
The utmost importance is placed on the protection of the individual's privacy while dealing with VIPs. Both of these features are given priority by airport transfer services, which provide choices for discrete and private transportation that hide VIPs from unwanted attention. Professional chauffeurs receive extensive training that includes the protection of client confidentiality and the promotion of the passenger's sense of safety during the trip.
6. Personalised Attention and Service:
The cornerstone of airport transportation services is personalised attention. The service providers are aware of the distinctive wants and preferences of VIP travellers, and as a result, they create a bespoke experience that is catered to meet each customer's specific expectations. It doesn't matter if it's supplying a specific car, arranging for special facilities, or catering to one-of-a-kind travel demands; the primary focus is on offering excellent customer service.
Related Read: 9 Ways to Make Your Money Go Further in Zurich
7. Hassle-Free Departures:
Leaving an airport may be a stressful experience; however, using airport transportation services can make this obstacle easier to overcome. The arrival of the chauffeurs is timed precisely to ensure that the VIP passengers have plenty of time to complete all of the necessary departure procedures, including going through security checks and boarding the plane. This results in a process that is easy and stress-free to get through before leaving.
8. Access to special Lounges:
Airport Transfer Services Often allow VIP Travellers Access to Exclusive Airport Lounges Airport transfer services frequently allow VIP travellers access to special airport lounges. These lounges offer a calm and opulent atmosphere in which high-profile passengers may relax, get some work done, or enjoy some refreshments either before or after their journey. In contrast to the hectic environment of the rest of the airport, the lounges are a haven of peace and quiet.
9: Assistance in many languages:
crossing language barriers is a possibility when travelling in different parts of the world. Chauffeurs working for airport transfer services typically speak more than one language, allowing them to converse successfully with VIP passengers hailing from a variety of cultural and linguistic backgrounds. This guarantees that there is clear communication and improves the entire experience of travelling.
10. In-Depth Familiarity with the Location:
A large number of companies that provide airport transfer services use local drivers who are familiar with the location in great detail. This insider knowledge is priceless for high-end tourists who are looking for suggestions on restaurants and cultural hot spots in the area, as well as insights into local landmarks.
Recommended Read: Why Should You Hire A Limo Service To Zurich Airport?
11. Time-Saving Measures:
Strategies for Efficient Use of Time Airport transfer services are developed with the goal of maximising productivity. VIPs are able to economise important time during travel when direct and efficient routes to the destination are provided for them. Because of this, they are able to get the most out of their trip experience, whether it is for attending business meetings or participating in leisure activities.
12. Effortless Coordination:
The procedure of booking and arranging airport transport services is really simple. The service may be pre-booked by passengers, who will be required to provide information about their flight schedule and itinerary. The supplier of the service is responsible for the logistics and will see to it that the chauffeur is prepared and waiting for them at the appointed hour.