Enjoy a Stress-Free And Relaxed Journey Along With Limousine Hire Airport Transfers Service.

Whether you are planning to go for a trip in Gruyères, a medieval town in the Fribourg canton of Switzerland or The Tibet Museum displays Buddhist sculptures and ritual objects of the Himalayas. With Limousine Hire Airport transfer service, you will get a professional Chauffeur who will put your comfort first. Our professional chauffeurs will make sure that you arrive comfortably and safely at your desired destination or at a hotel. While traveling with our Chauffeur you will get a relaxed and stress free journey. He will assist you to familiarize you with the historical and famous sights.
Enjoy Your Unforgettable Tour Ride With Our Professional Chauffeurs
Once you arrive at the Gruyeres Airport You can book us for an exceptional service for you, whenever you need it. Our professional Chauffeur will take care of all your needs and make your trip unforgettable.Your transfer will start from Gruyeres Airport, with your Chauffeur, who will get a calm and relaxed trip. The Driver will make sure that your journey got shorter and use the available way to offer maximum comfort on the trip.
Experience A Quality And Reliable Service Once you Book Your Trip With Us!
At Limousine Hire we ensure that to provide Switzerland's top limousine transportation, according to your flexibility and with excellent customer service care for our customers. We try to deliver a smooth and reliable transfer service for business as well as family holiday trips. We provide you with a modern vehicle that allows you some amenities like towel, refreshment, Wifi etc… for our customers' needs..at Limousine Hire,  We always try to ensure your requests as our top priority, no matter when you are booking your transportation service.
Book your Gruyeres Airport Transfer Service Anyday Anytime!
At Limousine Hire Transfer you will get a high-standard luxurious travel experience. With our airport transportation booking process you will get quite simple and can be accessed easily. Please visit our website to book your airport taxi transfer and enjoy all the amenities along with the ride. At Limoisine Hire we ensure that all of our airport transfer vehicles are well-maintained and are integrated with advanced technology.
We adjust according to your schedule, by offering free 60 minutes waiting time at Zürich Airport and 15 minutes waiting time in any other location.
Rest assured transparency is one of our principles and we are offering fair prices for our airport transfer service at flughafen Zurich, with no hidden taxes.
Faq
Don't worry; we usually monitor customers' flights and know about delays. The free waiting time in such a situation is 60 minutes. Still, we will seek advice; please, call the support team immediately, and we will figure out how to help you.
Specify the dimensions of the luggage and the number of pieces in the order's comment field. Only cars that can fit such luggage will be checked in this case. If you still hesitate, please, contact our support team.
If you have taken the insurance, you will get your money back. But if you haven't applied for such, we cannot issue refunds under any circumstances per the airport transfer terms and conditions.
Our Client Say Comfortable & clean car with professional services
VP Marketing

,

Banking & Finance

I have been on a vacation with my family to Zurich and booked LimousineHire's airport transfer services to get back home. I ordered a business car class as I had 2 children with me. The driver met us on-time at the location. Their professional cum friendly nature impressed me. Comfortable & clean car with a hand sanitizer and water bottle. Amazing. Thank you.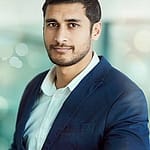 Recommendation! I like it!
Jishan

,

Ceo

Best airport transfer service booked online ever. The vehicles were cleaned, sanitized with polite drivers ready to help you with everything during a journey. The best part is that you don't have to worry about routes. So bye bye confusing maps and hello Limousine Hire!!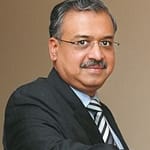 A great car rental experience
Derrer
Traveling with my kids. They really enjoyed a fun time on the baby chairs in the vehicles. The whole journey was stress-free and comfortable.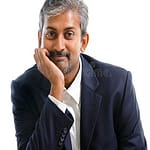 Highly professional and punctual
Peon

,

Ceo

Highly professional and punctual. Greeted me with a bow, helped me with my luggage and dropped me at the destination on-time. Great service!!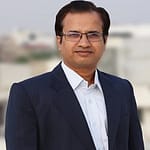 Excellent service provided
Quipu

,

Manager

My flight got a little bit late. I  thought the driver wouldn't come. But the service was excellent and real-time communication with the driver totally nailed it.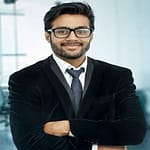 Nice service!
Bishal

,

Marketing Manager

The driver was helpful, professional, well-dressed and took extra care to our destination. Asked me if I need any help with the city's general information. Absolute maintained social distance.
First Class Services | Very happy with Limousine Hire
Vadra

,

Ceo

First class service provided by limousinehire.ch. Booked their First Class vehicle to pick me from Lucerne to Zurich for my business meeting. Got a great deal online. The driver was waiting for me with my nameplate. Amazed with the smooth & hassle-free journey throughout the destination. Going to use the Limousine Hire!!