Planning To Organize A Trip To Davos? Book Our Private Transfer From Zurich Airport To Davos And Enjoy A Relaxed & Comfortable Journey

Are you considering Scheduling a Trip to Davos? When you reserve our private transfer from Zurich Airport to Davos, you can travel comfortably and at a relaxed pace.
The largest and highest mountain city in Switzerland, Davos is well-known for its resorts and sporting events. The ski resort is located in the heart of the Alps at an elevation of 1560 meters above sea level. The beautiful alpine paradise, which has funiculars, cable cars, and ski lifts, is renowned for its world-class skiing, snowboarding, and a variety of winter and summer activities in the midst of nature.
Reliable & Cheap Transfer From Zurich Airport To Davos
Make a reservation from Zurich airport to Davos transfer to make the most of this picturesque alpine town. With a distance of 153.2 kilometres between Zurich airport and Davos, you can get there in about 2 hours and four minutes.
Our experienced drivers ensure you will not waste your time in the middle of a crowd trying to find a local airport taxi. Instead, schedule a prompt pickup, travel straight to the ski resort, and enjoy the majestic snowy alps.
Reserve Our Chauffeur Service in Davos for Zurich
Our dependable Zurich chauffeur facility in Davos is the best choice if you travel to or from Zurich Airport. Before you even arrive at the airport, plan your route around the city because there are so many amazing sights to see. We allow you to enjoy the safety and comfort of knowing that a knowledgeable, experienced, and licensed driver will wait for you at the airport to begin your trip or departure.
Regardless of whether your flight is delayed or early, your private driver will track it to ensure that you arrive at customs on time. We are giving you a complimentary 60-minute waiting period so you can complete your custom process without rushing.
Davos Limousine Service Zurich to Use A Limo to Get Around
Spend less time waiting for taxis or other local transportation by booking our limousine service when planning a trip to Davos. We make it simple for you to find an appropriate transfer, ranging from Business Class and Business VAN to First Class. At the same time, our Business VAN is perfect for a family or collective airport transfers.
No matter which class you sign up for, we always ensure that we leave you feeling relaxed and refreshed. Our Davos Zurich limousine service is also available for hourly reservations. Inform our drivers of the next stop, then cheerfully make your way there.
You can book our Davos to Zurich airport transfer directly from our website. Start by choosing whether you need a transfer or our hourly-based services, enter your pick-up & drop location with the date & time. Choose from our available vehicles for the particular location that you have entered. Compare the price and make the online payment. Upon confirmation mail, get ready to meet our driver at the location.
Faq
You can cancel your ride 6 hours prior to your scheduled ride.
Yes, you can book our limousine services on an hourly basis.
Our driver is going to meet you at the airport terminal with a nameplate in his hand.
Our Client Say Comfortable & clean car with professional services
VP Marketing

,

Banking & Finance

I have been on a vacation with my family to Zurich and booked LimousineHire's airport transfer services to get back home. I ordered a business car class as I had 2 children with me. The driver met us on-time at the location. Their professional cum friendly nature impressed me. Comfortable & clean car with a hand sanitizer and water bottle. Amazing. Thank you.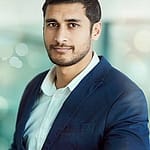 Recommendation! I like it!
Jishan

,

Ceo

Best airport transfer service booked online ever. The vehicles were cleaned, sanitized with polite drivers ready to help you with everything during a journey. The best part is that you don't have to worry about routes. So bye bye confusing maps and hello Limousine Hire!!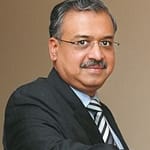 A great car rental experience
Derrer
Traveling with my kids. They really enjoyed a fun time on the baby chairs in the vehicles. The whole journey was stress-free and comfortable.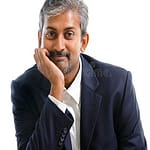 Highly professional and punctual
Peon

,

Ceo

Highly professional and punctual. Greeted me with a bow, helped me with my luggage and dropped me at the destination on-time. Great service!!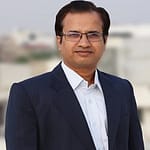 Excellent service provided
Quipu

,

Manager

My flight got a little bit late. I  thought the driver wouldn't come. But the service was excellent and real-time communication with the driver totally nailed it.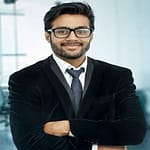 Nice service!
Bishal

,

Marketing Manager

The driver was helpful, professional, well-dressed and took extra care to our destination. Asked me if I need any help with the city's general information. Absolute maintained social distance.
First Class Services | Very happy with Limousine Hire
Vadra

,

Ceo

First class service provided by limousinehire.ch. Booked their First Class vehicle to pick me from Lucerne to Zurich for my business meeting. Got a great deal online. The driver was waiting for me with my nameplate. Amazed with the smooth & hassle-free journey throughout the destination. Going to use the Limousine Hire!!