Enjoy Your Trip Along With The Best Private Airport Transfers Service
Whether you are a corporate traveller who comes here for stress-free business meetings or a tourist who comes for the perfect holiday in Montreux town. Limousine Hire offers door-to-door airport transfer service at an affordable price. As soon as your flight lands at the airport you will get your driver and taxi ready to pick you up and drive you straight to your destination. With our professional Chauffeur, you only have to enjoy the trip without worrying about obstacles such as traffic, road blockage etc…
Enjoy Your Unforgettable Tour Ride With Our Professional Chauffeurs
At Limousine hire, our professional Chauffeur will not only be responsible to drop you at your destination point but also help you to explore majestic views of high peak mountains and iconic Lavaux vineyards, and a plethora of cultural attractions including the beautiful lakeside resort in Switzerland houses. You will get our Professional Chauffeur waiting for you at the airport half hour before the flight. You will get our chauffeur right with you on their toes so that you won't miss any famous sightseeing.
Experience the comfort from the second you put your feet in Montreux!
Limousine Hire is here for you with all the facilities and amenities that will make your trip from the airport to your hotel or desired destination hustle free. Holidays mean relaxation. That's why we at Limousine Hire provide you with a struggle-free journey with our professional Chauffeur. He will be there at the airport waiting for you to carry your luggage and make sure your journey is full of comfort and convenience. In our Limousine taxi, you will get comforting rides along with refreshments and amenities like WiFi, fresh towels and a mini tour of the famous sites of Montreux city. We at Limousine Hire airport transfer service give top priority to your safety & convenience.
Book your professional Montreux Airport Transfer Service Today!
Are you planning to visit Montreux with your family members or friends and even with coworkers? If yes then you must Search about Montreux its rich history, beautiful architecture, and vibrant food. Montreux is in Switzerland having unforgettable historical places along with beautiful architecture. Visit and book our Montreux airport taxi service that offers bookings, 24*7 top-notch services & amenities at an affordable rate with comfort & convenience to our client. Why wait? Just book your ride from the airport to your desired destination with the Limousine Hire airport transfer service. If you have any doubts you can call us, drop a message on Whatsapp & can email us for a high-end, safe & secure journey.
Montreux is an amazing place to delve deep into the history & traditions of the Swiss Town. then why not explore it sitting in a luxurious car being driven by a professional chauffeur? Limousine Hire's Zurich airport to Montreux transfer is an affordable ground transportation option in Montreux.
Reserve a Montreux to Zurich airport transfer with Limousine Hire now and make your whole journey a memorable experience. Enter your pick-up & drop-off location with the correct arrival date & time. We will send you a confirmation mail to make you know the exact time of arrival of your private chauffeur. Book us now.
Faq
Don't worry our support team will monitor your flight and will inform you if there will be any delays to make sure that your driver will be waiting for you at the Airport. We will also send you emails and messages if your flight is delayed and gets cancelled
For each person, only one standard-size suitcase and one small piece of hand luggage are allowed by the airport authority. Please try to stick to the airport standards.
If you choose the Shuttle Transfer option yes then you have to travel with other passengers too. But for private transfers, you and your group will be the sole traveller in the vehicle.
Our Client Say Comfortable & clean car with professional services
VP Marketing

,

Banking & Finance

I have been on a vacation with my family to Zurich and booked LimousineHire's airport transfer services to get back home. I ordered a business car class as I had 2 children with me. The driver met us on-time at the location. Their professional cum friendly nature impressed me. Comfortable & clean car with a hand sanitizer and water bottle. Amazing. Thank you.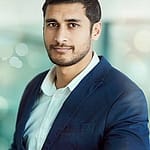 Recommendation! I like it!
Jishan

,

Ceo

Best airport transfer service booked online ever. The vehicles were cleaned, sanitized with polite drivers ready to help you with everything during a journey. The best part is that you don't have to worry about routes. So bye bye confusing maps and hello Limousine Hire!!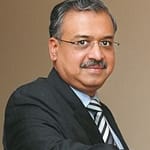 A great car rental experience
Derrer
Traveling with my kids. They really enjoyed a fun time on the baby chairs in the vehicles. The whole journey was stress-free and comfortable.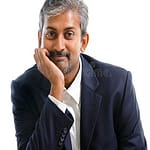 Highly professional and punctual
Peon

,

Ceo

Highly professional and punctual. Greeted me with a bow, helped me with my luggage and dropped me at the destination on-time. Great service!!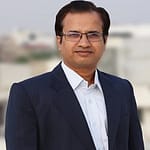 Excellent service provided
Quipu

,

Manager

My flight got a little bit late. I  thought the driver wouldn't come. But the service was excellent and real-time communication with the driver totally nailed it.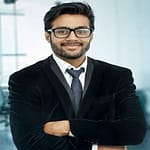 Nice service!
Bishal

,

Marketing Manager

The driver was helpful, professional, well-dressed and took extra care to our destination. Asked me if I need any help with the city's general information. Absolute maintained social distance.
First Class Services | Very happy with Limousine Hire
Vadra

,

Ceo

First class service provided by limousinehire.ch. Booked their First Class vehicle to pick me from Lucerne to Zurich for my business meeting. Got a great deal online. The driver was waiting for me with my nameplate. Amazed with the smooth & hassle-free journey throughout the destination. Going to use the Limousine Hire!!