Offering a group of passengers a private transfer from Zurich Airport to Grindelwald

A popular entryway to the Jungfrau region and a village in the Swiss Bernese alps, Grindelwald offers visitors a variety of summer and winter sports activities. If you are travelling to the Jungfrau area and are considering what to do, Grindelwald, Switzerland, is just a half-hour from Interlaken, an hour from Bern, and 1.5 hours from Lucerne.
Grindelwald, one of the nation's most well-liked winter ski resorts, is the ideal location for superb skiing, snowboarding, hiking, and other outdoor activities. 
Transfer From Zurich Airport To Grindelwald For A Relaxed Ride
It would help if you boarded a plane to the Zurich airport to travel to Grindelwald village. Visitors from the surrounding areas, such as Lucerne, Klosters, St. Moritz, and Lugano, are also accommodated at the closest airport to the destination. It is a good idea to reserve our airport transfer from Zurich to Grindelwald if there is a rush at the airport to avoid the hassles of public transportation.
For one thing, you are no longer obligated to wait in the lengthy line at the airport taxi stand. Instead, as soon as your flight lands, one of our skilled chauffeurs will pick you up. They will meet you at the gate, welcome you, and guide you through a speedier customs procedure. You will be granted free waiting times of 60 minutes at the airport and 15 minutes at other locations.
Our Safe & Secure Chauffeur Service
Your flight will be monitored as soon as you reserve our chauffeur service for your transfer from Zurich to Grindelwald based on the personal data you have given us. You can meet your driver promptly as a result. However, we plan a later handover for you in case of a delayed flight.
The relief of having a driver waiting for you even before your flight lands is not a match with anything else. They have training, experience, and knowledge of the area. 
Instead of exchanging money at the airport kiosks, pay us online. The personal driver will be waiting for you with a sign bearing your name.
Our First Class Luxury Limousine Service
Our hourly-based opulent limousine service has your back whether you have a weekend or an airport layover. Whatever your group size is, just let us know how long you would like our private driver to accompany you on the trip. We will give you a private ride to the specified locations during those hours. 
Now, reserve our private Zurich airport transfer in advance to avoid waiting in the middle of the road to hail a cab. No additional or hidden fees are included in the price of our private transfers.
You can book our luxury & affordable private transfer from Zurich airport to Grindelwald around the clock within a few clicks. Just enter your pick-up & drop-off location with the date & time. We will send you a confirmation mail consisting of the driver's details and estimated time of arrival.
Now book our private Zurich airport transfer in advance and avoid waving for the local taxi in the middle of the road. The cost of our private transfers are all-inclusive and doesn't contain any extra or hidden cost.
Faq
No, there will be no additional fees for private transfers.
The drivers will wait for 60 minutes.
Yes, they will assist you with sightseeing.
Our Client Say Comfortable & clean car with professional services
VP Marketing

,

Banking & Finance

I have been on a vacation with my family to Zurich and booked LimousineHire's airport transfer services to get back home. I ordered a business car class as I had 2 children with me. The driver met us on-time at the location. Their professional cum friendly nature impressed me. Comfortable & clean car with a hand sanitizer and water bottle. Amazing. Thank you.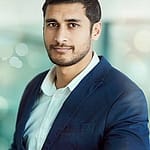 Recommendation! I like it!
Jishan

,

Ceo

Best airport transfer service booked online ever. The vehicles were cleaned, sanitized with polite drivers ready to help you with everything during a journey. The best part is that you don't have to worry about routes. So bye bye confusing maps and hello Limousine Hire!!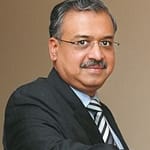 A great car rental experience
Derrer
Traveling with my kids. They really enjoyed a fun time on the baby chairs in the vehicles. The whole journey was stress-free and comfortable.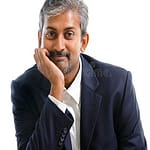 Highly professional and punctual
Peon

,

Ceo

Highly professional and punctual. Greeted me with a bow, helped me with my luggage and dropped me at the destination on-time. Great service!!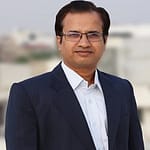 Excellent service provided
Quipu

,

Manager

My flight got a little bit late. I  thought the driver wouldn't come. But the service was excellent and real-time communication with the driver totally nailed it.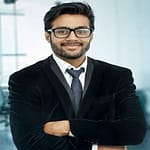 Nice service!
Bishal

,

Marketing Manager

The driver was helpful, professional, well-dressed and took extra care to our destination. Asked me if I need any help with the city's general information. Absolute maintained social distance.
First Class Services | Very happy with Limousine Hire
Vadra

,

Ceo

First class service provided by limousinehire.ch. Booked their First Class vehicle to pick me from Lucerne to Zurich for my business meeting. Got a great deal online. The driver was waiting for me with my nameplate. Amazed with the smooth & hassle-free journey throughout the destination. Going to use the Limousine Hire!!