For all kinds of passengers travelling from Zurich Airport to St. Moritz Transfer, we provide reasonably priced and comfortable transfers.

The Winter Olympics were held twice in St. Moritz, a wealthy Swiss alpine resort town, in 1928 and 1948. In Switzerland's Engadin Valley, the small town of St. Moritz is a well-known resort destination. A place to spend the holidays surrounded by snow-capped mountains, verdant valleys, and clear lakes.
St. Moritz, a well-known ski area and spa town, has many cultural attractions, such as art exhibitions, museums, and upscale shopping. St. Moritz is a well-known, culturally significant resort town accessible via the Glacier Express.
Reserve A Private Transfer From St. Moritz To Zurich Airport
Pre-arranging personal transportation is perhaps the most neglected thing ever when travelling to a new location. However, an airport transfer from Zurich to St. Moritz is the most secure and relaxing way to get around the city. A car with a chauffeur will be waiting for you at the airport terminal.
Make your trip from Airport terminals to St.Moritz with us rather than standing in line or riding in a shared vehicle. Meet our chauffeurs there, and they will take you to the hotel, meeting, or wherever you need to go.
Get Picked By Our Chauffeur Service in Zurich in St. Moritz
They offer a fantastic option for people who want to avoid the anxiety of using unknown public transportation while travelling to a new location. Once you have reserved our transfer services in St. Moritz, one of our courteous, English-speaking drivers will meet you there, assist with your luggage, and formally escort you to your vehicle.
We provide our hourly-based services. You can avoid being concerned about getting lost by having a private chauffeur reserved just for you for a few hours. Give them directions for stopping and wandering while a driver waits. There is also a complimentary 60-minute waiting period available to you in case.
Every Group Size Can Use The Zurich Limousine In St. Moritz
Whether you are travelling alone or with a group, our St.Moritz Zurich limousine service can accommodate all of your transportation requirements. 
Before and after every ride, our drivers meticulously sanitize and disinfect every vehicle. During the transfers, they appropriately keep no contact with the passengers. Book with us with a single click. We monitor your flight in real-time and ensure you arrive at your destination comfortably.
Upon arrival at the airport, instead of wasting time & effort looking for public transportation, visit our website and schedule in advance your private transport from Zurich airport to St. Moritz. We are committed to providing you with a smooth and comfortable transfer.
Instead of wasting time & energy searching for public transportation after landing at the airport, simply go to our website and book your private transfers from Zurich airport to St.Moritz in advance. Limousine Hire is dedicated to making your transfer as comfortable & smooth as possible. Just enter your pick up & destination with the correct date & time. Make online payment and get the confirmation mail. We track your departure or landing time and pick you up accordingly.
Faq
Yes, you can book the service for your group.
Yes, they will. They are helpful and will help you out in any situation.
Our Client Say Comfortable & clean car with professional services
VP Marketing

,

Banking & Finance

I have been on a vacation with my family to Zurich and booked LimousineHire's airport transfer services to get back home. I ordered a business car class as I had 2 children with me. The driver met us on-time at the location. Their professional cum friendly nature impressed me. Comfortable & clean car with a hand sanitizer and water bottle. Amazing. Thank you.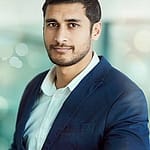 Recommendation! I like it!
Jishan

,

Ceo

Best airport transfer service booked online ever. The vehicles were cleaned, sanitized with polite drivers ready to help you with everything during a journey. The best part is that you don't have to worry about routes. So bye bye confusing maps and hello Limousine Hire!!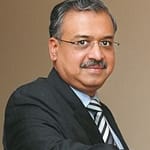 A great car rental experience
Derrer
Traveling with my kids. They really enjoyed a fun time on the baby chairs in the vehicles. The whole journey was stress-free and comfortable.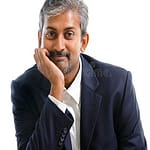 Highly professional and punctual
Peon

,

Ceo

Highly professional and punctual. Greeted me with a bow, helped me with my luggage and dropped me at the destination on-time. Great service!!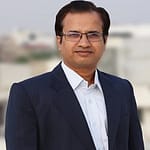 Excellent service provided
Quipu

,

Manager

My flight got a little bit late. I  thought the driver wouldn't come. But the service was excellent and real-time communication with the driver totally nailed it.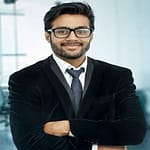 Nice service!
Bishal

,

Marketing Manager

The driver was helpful, professional, well-dressed and took extra care to our destination. Asked me if I need any help with the city's general information. Absolute maintained social distance.
First Class Services | Very happy with Limousine Hire
Vadra

,

Ceo

First class service provided by limousinehire.ch. Booked their First Class vehicle to pick me from Lucerne to Zurich for my business meeting. Got a great deal online. The driver was waiting for me with my nameplate. Amazed with the smooth & hassle-free journey throughout the destination. Going to use the Limousine Hire!!