When you reserve our private transfer from Zurich Airport to Engelberg, you can look forward to a comfortable, relaxed ride there.
The stunning resort town of Engelberg is situated in the Uri Alps of Switzerland. The Alpine village is great for snowboarding, skiing, and hiking because of its stunning scenery, delectable cheese factory, ski slopes, and mountain surroundings.
You can ascend Mount Titlis, a well-known attraction in Engelberg, by cable car or gondola and take in the breathtaking views. Remember to stop by the cheese factory show, where you can sample and see real Swiss cheese made by hand. On Mount Hahnen, you can go rock climbing or ride on the Titlis Rotair, a cable car. 
Transfers From Zurich Airport To Engelberg, Door To Door
Booking your transport services from the airport to your hotel in advance if you will be arriving in Engelberg by plane is a smart move to avoid common transportation hassles. There is no airport in Engelberg. Our Zurich airport to Engelberg transfer gives you peace of mind if you do not want to waste time looking for a taxi.
You will have 60 minutes from the time of landing to finish all airport formalities, including customs, collect your luggage, and get to the terminal, where your driver will expect you. We track the status of your flight, and in the event of a delayed flight, we send your driver later.
Your Own Private Driver Service Within Engelberg
Our private drivers are on time, knowledgeable about the area, and fluent in English, making your transfer easy and comfortable. They are well-versed in the city and are informed of the neighbourhood routes. To get to your hotel, a business meeting, or any tourist attraction in the city, make a reservation for our chauffeur offering in Engelberg. 
When you book our driver service from Zurich to Engelberg, a skilled chauffeur will be waiting for you when you land. They will meet you at the airport terminal and drive you to your destination in a posh car.
Taking A Group Trip? Reserve a limousine in Engelberg
Hire our limousine service to travel from Zurich to Engelberg and enjoy a stress-free experience in the city. We are the perfect choice to transport your entire group to just about any location you require, whether you want to maximize your weekends or have a few hours after your meeting.
Getting a taxi on time, considering the long lines, and waiting a lot outside is typical. You will not need to worry about a thing when using our airport transfer service from Engelberg to Zurich. We provide hassle-free, reliable, and comfortable transfers to and from the airport.
Most people expect airport transfers with complications. There is usually a lot of waiting outside, dealing with long lines, and getting a taxi on time. With LimousineHire's Engelberg to Zurich airport transfer, you don't have to worry about anything. We offer comfortable, reliable & stress-free transfers to & from the airport.
Our professional & trained drivers meet you in the arrivals area of the airport and get you to the destination. Choose the type of vehicle that you need and enjoy the journey.
Faq
There are no airports in Engelberg. You can use our service from Zurich airport to Engelberg.
Our drivers will wait for 60 minutes after your flight land to clear your baggage claims and customs.
You can book our services online.
Our Client Say Comfortable & clean car with professional services
VP Marketing

,

Banking & Finance

I have been on a vacation with my family to Zurich and booked LimousineHire's airport transfer services to get back home. I ordered a business car class as I had 2 children with me. The driver met us on-time at the location. Their professional cum friendly nature impressed me. Comfortable & clean car with a hand sanitizer and water bottle. Amazing. Thank you.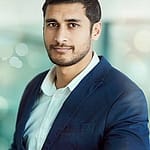 Recommendation! I like it!
Jishan

,

Ceo

Best airport transfer service booked online ever. The vehicles were cleaned, sanitized with polite drivers ready to help you with everything during a journey. The best part is that you don't have to worry about routes. So bye bye confusing maps and hello Limousine Hire!!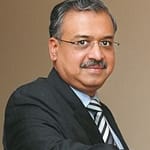 A great car rental experience
Derrer
Traveling with my kids. They really enjoyed a fun time on the baby chairs in the vehicles. The whole journey was stress-free and comfortable.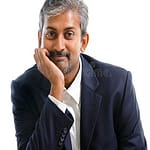 Highly professional and punctual
Peon

,

Ceo

Highly professional and punctual. Greeted me with a bow, helped me with my luggage and dropped me at the destination on-time. Great service!!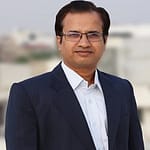 Excellent service provided
Quipu

,

Manager

My flight got a little bit late. I  thought the driver wouldn't come. But the service was excellent and real-time communication with the driver totally nailed it.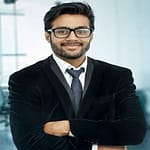 Nice service!
Bishal

,

Marketing Manager

The driver was helpful, professional, well-dressed and took extra care to our destination. Asked me if I need any help with the city's general information. Absolute maintained social distance.
First Class Services | Very happy with Limousine Hire
Vadra

,

Ceo

First class service provided by limousinehire.ch. Booked their First Class vehicle to pick me from Lucerne to Zurich for my business meeting. Got a great deal online. The driver was waiting for me with my nameplate. Amazed with the smooth & hassle-free journey throughout the destination. Going to use the Limousine Hire!!