Comfortable, punctual, and stress-free transfers are available through our Lugano to Zurich Airport Transportation Service.

Lugano is one of the charming towns in Switzerland, renowned for its stunning landscapes. The well-known lakeside city of Lugano is situated in the Italian-speaking Ticino county of southern Switzerland, at the foot of the Swiss Alps and with a view of Lake Lugano. So even though you are in Switzerland, the Swiss-Mediterranean fusion of cultures makes it look more like Italy.
In the "Monte Carlo of Switzerland," Lugano is well-known for its film festivals and for being Hermann Hesse's home, a recipient of the Nobel Prize. Exploring southern Switzerland is an excellent starting point if you are in Lugano.
Easy Transfer From Zurich Airport To Lugano
You will not need to worry about finding a taxi after an exhausting flight or riding in shared taxis when using our airport transfer service from Zurich to Lugano.
Our drivers monitor the flight's status in real-time and give passengers 60 minutes of free waiting time after the flight lands to ensure fuss-free customs and baggage claims. Online prepayment is required for your all-inclusive airport transfer. Just unwind while riding with a qualified driver.
In Lugano, Zurich Chauffeur Service To get there safely
Our Zurich chauffeur provider in Lugano will allow you to unwind and enjoy the entire day. Our private drivers are prompt and ensure that they pick you up at the scheduled time by sending you a confirmation email as soon as the car is on the way. When you arrive, it's nice to be met by a private driver who will take you to your waiting luxury vehicle.
In Lugano, there is so much discovery that you may not know where to start. Having a private driver who fits within your budget and knows the neighbourhood roads is a good idea. You are informed about the city's best-kept secret while saving valuable time.
Private Limousine Service For Zurich In Lugano
You probably do not enjoy navigating the city's streets while holding a large transportation map after a meeting. With the help of our limousine service, make it a restful occasion. Your entire team will receive assistance from a knowledgeable private driver in a roomy limo.
Gather your group right away for a hassle-free ride.
When your vacation in Lugano is over, getting to the airport on time should be your top priority. Your airport transfer is seamless and easy with our private transfer from Zurich airport to Lugano. By going to our website online, you can reserve us in advance. Please provide the pick-up location, destination, date, and time. Your driver will arrive on schedule.
When your holidays are over in Lugano, your priority is to reach the airport on time. LimousineHire's private transfer from Zurich airport to Lugano makes your airport transfer smooth & seamless. Book us in advance by visiting our website online. Submit your details about pick-up location, destination, date & time. Your chauffeur will be there on time.
Faq
The required details are the pick-up location, destination, date, and time.
Yes, they will help you with sightseeing.
The drivers will wait for 60 minutes until you are done with the collection of baggage and clearance of customs.
Our Client Say Comfortable & clean car with professional services
VP Marketing

,

Banking & Finance

I have been on a vacation with my family to Zurich and booked LimousineHire's airport transfer services to get back home. I ordered a business car class as I had 2 children with me. The driver met us on-time at the location. Their professional cum friendly nature impressed me. Comfortable & clean car with a hand sanitizer and water bottle. Amazing. Thank you.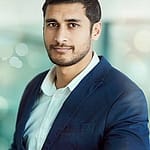 Recommendation! I like it!
Jishan

,

Ceo

Best airport transfer service booked online ever. The vehicles were cleaned, sanitized with polite drivers ready to help you with everything during a journey. The best part is that you don't have to worry about routes. So bye bye confusing maps and hello Limousine Hire!!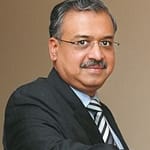 A great car rental experience
Derrer
Traveling with my kids. They really enjoyed a fun time on the baby chairs in the vehicles. The whole journey was stress-free and comfortable.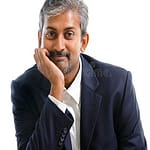 Highly professional and punctual
Peon

,

Ceo

Highly professional and punctual. Greeted me with a bow, helped me with my luggage and dropped me at the destination on-time. Great service!!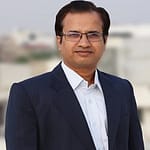 Excellent service provided
Quipu

,

Manager

My flight got a little bit late. I  thought the driver wouldn't come. But the service was excellent and real-time communication with the driver totally nailed it.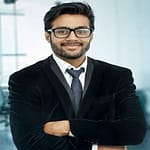 Nice service!
Bishal

,

Marketing Manager

The driver was helpful, professional, well-dressed and took extra care to our destination. Asked me if I need any help with the city's general information. Absolute maintained social distance.
First Class Services | Very happy with Limousine Hire
Vadra

,

Ceo

First class service provided by limousinehire.ch. Booked their First Class vehicle to pick me from Lucerne to Zurich for my business meeting. Got a great deal online. The driver was waiting for me with my nameplate. Amazed with the smooth & hassle-free journey throughout the destination. Going to use the Limousine Hire!!