Your best option for timely, comfortable airport transfers is the Zurich Airport to Gstaad Transfer

In addition to offering thrilling summer and winter sports activities like ice skating, snowboarding, skiing, hiking, and tobogganing, Gstaad is a well-known ski resort in Switzerland. This quaint town is the perfect place to spend your vacation while visiting Switzerland.
Utilize the cable cars to ascend Mount Eggli and take in the view. Doug Aitken's Mirage Gstaad is a masterpiece of architecture in and of itself. Get on a plane to Zurich immediately and travel to the fashionable, wealthy resort town of Gstaad in the Bernese Oberland.
A prompt pick-up and drop-off are included with the airport transfer from Zurich to Gstaad.
You can travel from Zurich airport to Gstaad. You will find chaos at the busiest and most important airport in the nation. But scheduling one of our transfers from Zurich airport to Gstaad will help you avoid needless public transportation hassles at the airport and guarantee your on-time & comfortable arrival. The travel time to your location will be at least three hours.
Gstaad Professional Chauffeur Service
There is no need to delay your important meeting or stand in line for a taxi when your plane lands at the Zurich airport. Our Gstaad chauffeur service will send you a private driver to meet you at the airport and comfortably escort you to your vehicle. Give the driver your luggage, then relax and take a seat.
With our high-speed WiFi, you can nap, unwind, or make last-minute presentations. Our drivers respect your privacy and keep appropriate social distance. Ask them about the city or dining options during the trip if you have to check in at your hotel. Book our Gstaad chauffeur service if you need a driver ready to take you wherever you need to go, whether you need to check into your hotel or explore the area after a meeting.
First-rate, lavish limo service in Gstaad
Our limousine service is available to make your transfer to Gstaad a chic experience whether you book it from the Geneva airport or Bern. Our hourly intercity rides in Zurich allow you to see the city if you have a layover between flights or a long weekend.
Make the most of your trip while being driven by a local expert who you can trust and will inform you of the location of the next stop.
Are you attending a Gstaad wedding? With our wedding limousine service from us, you make a lasting impression on your guests. Along with being picked up with your entire squad, you will arrive at your destination relaxed and re-energized. Visit the website and reserve us right away.
Our transfers from Zurich airport to Gstaad can be booked online by entering your traveling details such as pick-up & drop-off location, arrival date & time. Choose from our luxurious rides including Business cars, Business VAN, First Class, Electric class, Wedding Limousines, Economy Class & Minibus. Make online payments and be assisted by a professional chauffeur.
Attending a wedding in Gstaad? Leave a memorable impression on your guests with LimousineHire's wedding limousine service. Not only you'll be picked up from the location with your whole squad but also make it to the destination all relaxed and recharged. Visit the website and book us now.
Faq
With our wedding limousine service, you make a lasting impression on your guests.
The drivers wait at the airport for 60 minutes.
Yes, our drivers will help with sightseeing.
Our Client Say Comfortable & clean car with professional services
VP Marketing

,

Banking & Finance

I have been on a vacation with my family to Zurich and booked LimousineHire's airport transfer services to get back home. I ordered a business car class as I had 2 children with me. The driver met us on-time at the location. Their professional cum friendly nature impressed me. Comfortable & clean car with a hand sanitizer and water bottle. Amazing. Thank you.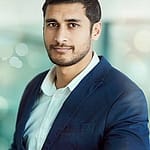 Recommendation! I like it!
Jishan

,

Ceo

Best airport transfer service booked online ever. The vehicles were cleaned, sanitized with polite drivers ready to help you with everything during a journey. The best part is that you don't have to worry about routes. So bye bye confusing maps and hello Limousine Hire!!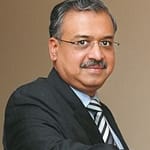 A great car rental experience
Derrer
Traveling with my kids. They really enjoyed a fun time on the baby chairs in the vehicles. The whole journey was stress-free and comfortable.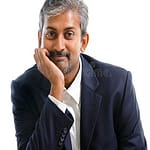 Highly professional and punctual
Peon

,

Ceo

Highly professional and punctual. Greeted me with a bow, helped me with my luggage and dropped me at the destination on-time. Great service!!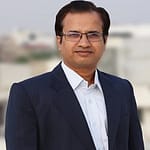 Excellent service provided
Quipu

,

Manager

My flight got a little bit late. I  thought the driver wouldn't come. But the service was excellent and real-time communication with the driver totally nailed it.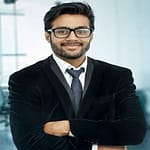 Nice service!
Bishal

,

Marketing Manager

The driver was helpful, professional, well-dressed and took extra care to our destination. Asked me if I need any help with the city's general information. Absolute maintained social distance.
First Class Services | Very happy with Limousine Hire
Vadra

,

Ceo

First class service provided by limousinehire.ch. Booked their First Class vehicle to pick me from Lucerne to Zurich for my business meeting. Got a great deal online. The driver was waiting for me with my nameplate. Amazed with the smooth & hassle-free journey throughout the destination. Going to use the Limousine Hire!!