We Provide Timely & Comfortable Rides To And From The Airports With Our Private Transfer From Zurich Airport To Interlaken
The resort town of Interlaken is a great starting point for exploring the Swiss alps because it is situated in an alpine valley between two brilliant mountain lakes of Thun and Brienz. Interlaken is the ideal retreat in the Bernese Oberland because it is surrounded by the Harder Kulm, the Eiger, and the Jungfrau, three of Europe's most stunning mountains. The town offers a wide variety of fantastic things to discover and is the oldest and most well-known vacation destination in Switzerland.
Enjoy the sweeping views of the town by taking a ride on the 1,322-meter-high Harder Kulm funicular. To see marmots and ibexes, visit the Harder Kulm Alpine Wildlife Park.  
Interlaken to Zurich Airport Door-to-Door Transfer
You begin looking for a local cab as soon as your flight arrives at the airport. Whether you travel for business or pleasure, you constantly need more time in a new city. To avoid any transportation hassles, reserve our transfers from Zurich airport to Interlaken.
In an emergency, you are no longer required to wait at the taxi stand or split the cost of a cab. Our experienced chauffeurs will meet you at the airport because you pre-booked your ride with us. You will not have to rush through customs with our travel arrangements from Zurich to Interlaken because you will get a free 60-minute waiting period and real-time flight tracking.
Interlaken's Trusted Chauffeur Service
By monitoring your flight number, we can predict when you will arrive at the airport and take the appropriate precautions in case your flight is delayed. After claiming your luggage and making your way to the terminal, look for our private chauffeur holding a customized signboard.
Our Interlaken chauffeur service offers door-to-door pick-up and drop-off options, luggage handling and welcome assistance. They will leave you at your destination after escorting you to the vehicle of your choice and leaving you completely satisfied.
Interlaken's Hourly-Based Luxurious Limousine Service
You can also reserve our top-notch, lavish Interlaken limousine service by the hour. Submit the online form with the necessary hours, and a personal driver will be placed on standby. 
Inform them of your next stop when you want to roam, and explore several locations simultaneously within that time. Our cars can hold 8–10 passengers no matter how big your group is.
Reserve our Interlaken to Zurich travel arrangements in advance for a quick, easy, and punctual arrival and departure to your destination.
Enter your travel information, including the pick-up and drop-off locations and the date and time. Make online payments and price comparisons.
Flying to the airport to go back to your home? Why waste hours waiting for local taxis? Just book our Interlaken to Zurich airport transfer in advance and get a convenient, affordable, and timely arrival, and departure to your location.
Enter your traveling details including pick-up & drop-off location with date & time. Compare the prices and make online payments. We are waiting to hear from you.
Faq
Submit the online form with the necessary hours, and a personal driver will be placed on standby.
You can make online payments.
Our cars can hold 8–10 passengers at once.
Our Client Say Comfortable & clean car with professional services
VP Marketing

,

Banking & Finance

I have been on a vacation with my family to Zurich and booked LimousineHire's airport transfer services to get back home. I ordered a business car class as I had 2 children with me. The driver met us on-time at the location. Their professional cum friendly nature impressed me. Comfortable & clean car with a hand sanitizer and water bottle. Amazing. Thank you.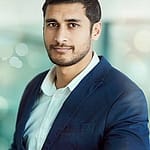 Recommendation! I like it!
Jishan

,

Ceo

Best airport transfer service booked online ever. The vehicles were cleaned, sanitized with polite drivers ready to help you with everything during a journey. The best part is that you don't have to worry about routes. So bye bye confusing maps and hello Limousine Hire!!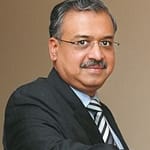 A great car rental experience
Derrer
Traveling with my kids. They really enjoyed a fun time on the baby chairs in the vehicles. The whole journey was stress-free and comfortable.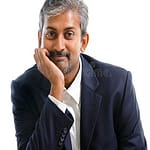 Highly professional and punctual
Peon

,

Ceo

Highly professional and punctual. Greeted me with a bow, helped me with my luggage and dropped me at the destination on-time. Great service!!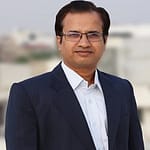 Excellent service provided
Quipu

,

Manager

My flight got a little bit late. I  thought the driver wouldn't come. But the service was excellent and real-time communication with the driver totally nailed it.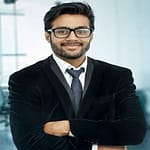 Nice service!
Bishal

,

Marketing Manager

The driver was helpful, professional, well-dressed and took extra care to our destination. Asked me if I need any help with the city's general information. Absolute maintained social distance.
First Class Services | Very happy with Limousine Hire
Vadra

,

Ceo

First class service provided by limousinehire.ch. Booked their First Class vehicle to pick me from Lucerne to Zurich for my business meeting. Got a great deal online. The driver was waiting for me with my nameplate. Amazed with the smooth & hassle-free journey throughout the destination. Going to use the Limousine Hire!!