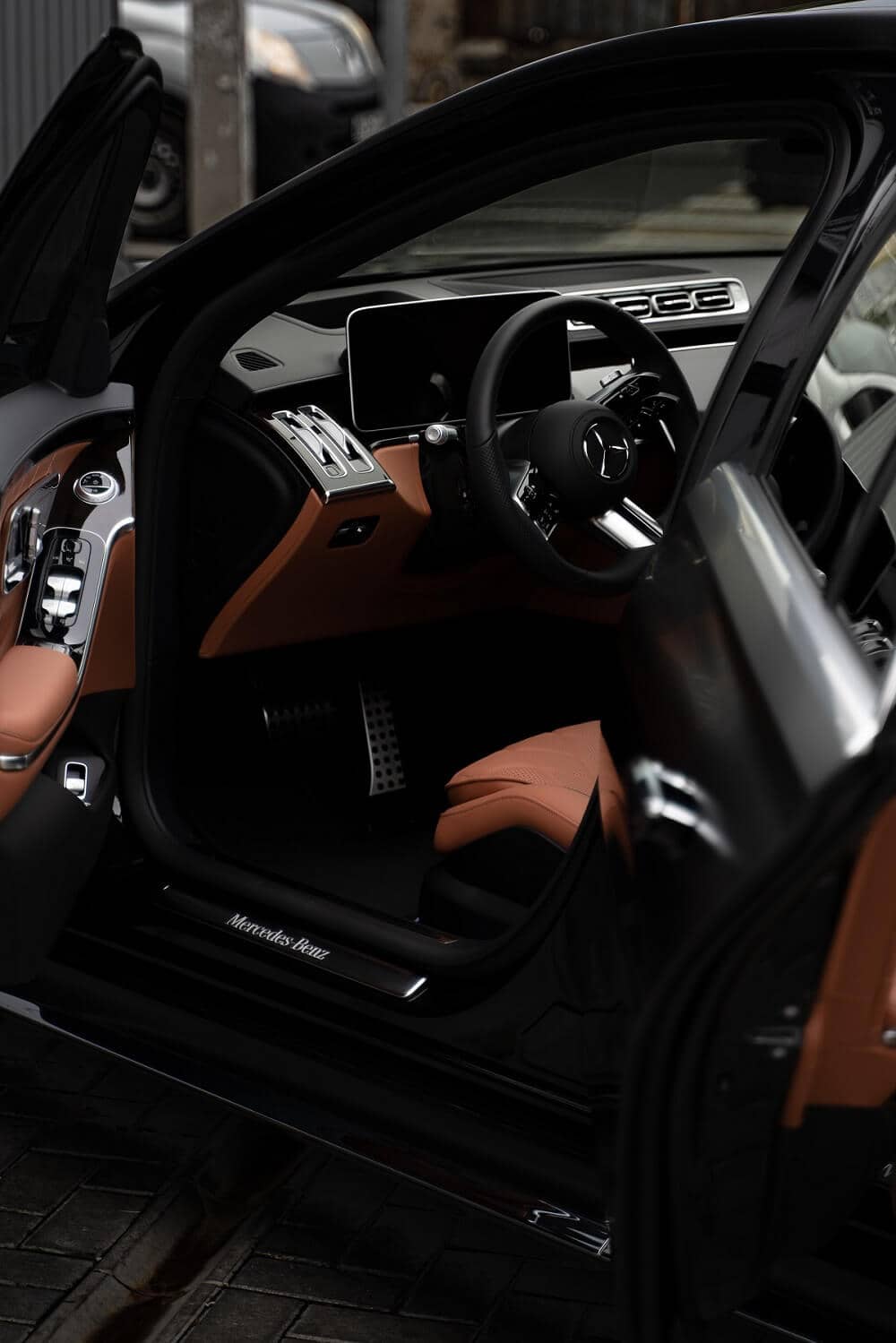 June 20, 2023
For someone who is looking for luxury and convenience combined in one frame in Zurich then, Zurich Limousine Service is what will solve their concern.
Luxury, a state of complete comfort or elegance after a great expense is a feeling humans desire at some point in their life while convenience is the quality of being easy, useful, or suits somebody as per their comfort. And when it comes to making an entry worth a mark that should be grand, in that case, one can consider Zurich Limo Services
Traveling from Zurich airport or anywhere in the city this luxury service can allow you to have an experience with comfort and style. The convenience of having a chauffeur who will handle everything that needs to be taken care of while being transported to your chosen location in comfort and style is what any passenger would want.
Travelling after the complimentary Zurich airport transfer services is the choice you get to make and who wouldn't want to have a ride that is comfortable and convenient after long hours of the flight?
Limousine services are a choice you get to make to have an experience you would remember always.
Benefits of Zurich Limousine Services
One needs to know the benefits of the services they'd choose before finalizing it as weighing the pros and cons is important. Zurich Limousine Services can offer you the following benefits if you book yourself a private limousine:
1. Arrive in Style: What is better than an entry as grand as in a Limousine that leaves an impact on the audience? Be it a special occasion, function, or business meet the effect of making an entry in the luxury services offered in Zurich can help you leave a memory worth remembering not just for you but others as well.
2. Secure and Reliable: The secure and reliable services offered by authentic premium service offering organizations in Zurich are something you can fully rely upon. The experienced, trained, licensed, and insured chauffeurs will offer you a relaxed ride that you can enjoy without having to worry about your safety and security.
3. Timely Pick-ups and Drop-offs: Time, one of the biggest treasures of everyone's life demands to be spent carefully and there's nothing better way to save it than have timely pick-ups and drop-offs planned. The well-trained team of private chauffeurs of the Zurich Limousine Service organizations takes care of this concern of yours sincerely.
4. Professional Services: The team of these services knows when to take care of what and ensures a professional servicing experience for their consumers at all times. From the hospitality of the chauffeur to the processing of events, everything remains in line with professionalism.
5. Competitive Pricing: There is a huge confusion amongst people generally that a luxury experience is affordable only to those who have the resources to afford it but the benefits of booking the Zurich limousine services exclude that factor as it offers the luxury service within a bracket of competitive pricing to those services which are commonly chosen by the customers.
6. Luxury Experience: Willing to travel in style with a luxury experience such that it remains pocket-friendly? Stroll through the limousine services being offered, and you will find the right option for you and have the experience that you would want.
These benefits of a private limousine are something that you might want to consider while booking yourself a ride whenever you are in Zurich.
Types of Limousine Services in Zurich
The types of services being offered by Limousine Services in Zurich offer multiple types of services, some of which are listed here for your reference:
1. Airport Transfers: The transport services from and to the airport are being offered by these companies. On booking their services you will be provided with a ride to or from the airport to your desired location in comfort and style.
2. Business Travel: In case you are travelling for business reasons, what would be better than travelling in a limousine such that you are comfortable, and convenient while you are on your way to your meetings or events? Limousine services are suitable for all your business travel needs as well.
3. Special Occasions: A special occasion like a function in your family, or an event you've come to attend is a suitable reason to book a limousine ride for yourself. Zurich limousine services can be booked for occasions like weddings, proms, dates, or birthdays as well.
4. City Tours: City tours, a chance to explore the city you've visited can be enhanced by having a knowledgeable chauffeur who can answer your curiosity questions and take you around to the hidden gems of the city.
The services mentioned above are accessible to people easily. All they have to do is that they have to visit the official websites of the companies offering these services such that they can explore the other services offered and choose the best suitable one.
Conclusion
With comfort and style being the top priority who wouldn't want to choose the luxury experience of travelling around in the limousine services being offered in Zurich? A high-class experience with a budget that is nearly equal to the regular expense which offers a professional service experience and allows you to leave an impact on the people is what Zurich limousine services offer you.
If you are considering booking a Zurich limo for an airport transfer, or a city tour then going through the benefits of the limousine services will help you make a well-informed decision and in turn, give you the experience you would like.