With us, enjoy a relaxing, stress-free, and collected transfer to and from Lucerne.

The captivating city of Switzerland, Lucerne, draws visitors with a combination of iconic & panoramic views due to its well-preserved medieval core, exceptional historic architecture, museums, and enchanting scenery, among other things. To relieve stress, find a faster, more comfortable, and more dependable mode of transportation. And the only better choice is to reserve one of our intercity rides. We provide a service that can transport you straight from the airport to any location within the city.
Hire our hourly city-to-city transportation in Lucerne for more flexibility in planning your itinerary. We offer you a simple and one-time travel option, so you get to your destination feeling refreshed and at ease. 
Want to travel straight from your hotel to the Old Town? We are here to deliver the highest calibre of travel service.
Our intercity rides to Lucerne can be booked online. Before you leave for the airport, you can arrange your transportation if you have plans to visit the city. Fill in the pickup and drop-off locations with the accurate date and time using our website. When you submit the form, our information page will be displayed.
Comparing various costs, we will email you a confirmation once we have received your online payment. The city rides in Lucerne are free of any additional fees or hidden costs.
With Our Luxury Car Classes, You Can Get The Most Out Of Your Lucerne Tour.
Our city-to-city transportation service in Lucerne takes the worry out of getting lost in a strange city on unfamiliar streets. We ensure you have a good time riding with us and can freely explore the city without worrying.
You can navigate the city with the utmost comfort and ease using our intercity rides in Lucerne. Our range of choices enables you to arrive at and depart from the airport in an opulent setting with a trained and licensed driver who will take you anywhere around the city.
Your Number One Choice For All Intercity Rides Lucerne
All of your worries will be attended to by the driver while you are riding. You receive a private environment to carry out all your tasks, whether a conference call or last-minute presentation preparation.
Our chauffeurs will make sure you will be able to continue working urgently. You will be refreshed and reenergized, ready to embark on your journey with greater zeal. Feel free to inquire about the area or the top hotels. A courteous and professional chauffeur will provide your transportation.
Choose a Business Class or Mercedes and arrive in the city in style. If you are in a group, choose a luxury business VAN. We are here to help you with your comfortable city to city transfer.
Faq
Fill in the pickup and drop-off locations with the accurate date and time by using our website, and submit the form. Then our information page will be displayed.
You will be provided with a courteous and professional chauffeur.
The city rides in Lucerne are free of any additional fees or hidden costs.
Our Client Say Comfortable & clean car with professional services
VP Marketing

,

Banking & Finance

I have been on a vacation with my family to Zurich and booked LimousineHire's airport transfer services to get back home. I ordered a business car class as I had 2 children with me. The driver met us on-time at the location. Their professional cum friendly nature impressed me. Comfortable & clean car with a hand sanitizer and water bottle. Amazing. Thank you.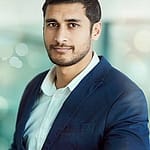 Recommendation! I like it!
Jishan

,

Ceo

Best airport transfer service booked online ever. The vehicles were cleaned, sanitized with polite drivers ready to help you with everything during a journey. The best part is that you don't have to worry about routes. So bye bye confusing maps and hello Limousine Hire!!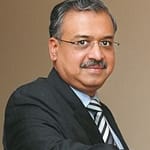 A great car rental experience
Derrer
Traveling with my kids. They really enjoyed a fun time on the baby chairs in the vehicles. The whole journey was stress-free and comfortable.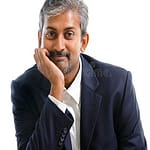 Highly professional and punctual
Peon

,

Ceo

Highly professional and punctual. Greeted me with a bow, helped me with my luggage and dropped me at the destination on-time. Great service!!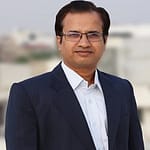 Excellent service provided
Quipu

,

Manager

My flight got a little bit late. I  thought the driver wouldn't come. But the service was excellent and real-time communication with the driver totally nailed it.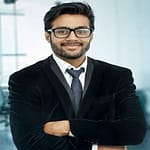 Nice service!
Bishal

,

Marketing Manager

The driver was helpful, professional, well-dressed and took extra care to our destination. Asked me if I need any help with the city's general information. Absolute maintained social distance.
First Class Services | Very happy with Limousine Hire
Vadra

,

Ceo

First class service provided by limousinehire.ch. Booked their First Class vehicle to pick me from Lucerne to Zurich for my business meeting. Got a great deal online. The driver was waiting for me with my nameplate. Amazed with the smooth & hassle-free journey throughout the destination. Going to use the Limousine Hire!!