Making Travel in Geneva Luxurious & Comfortable – Utilise Your Trip to the Fullest Potential With Our Intercity Rides

Geneva is the most visited city in Switzerland and one of the five wealthiest cities in the world. It is located on the shores of Lake Geneva, not far from the French border. At the mouth of the Rhone River, the enchanting lake Geneva makes every effort to awe visitors with its beauty. We want to pre-arrange your transfer to & from Geneva if you are about to land at the Geneva airport for added convenience. Our Geneva city-to-city rides enhance your experience of visiting Geneva. We are attempting to make your travel special & stress-free around the city with city-to-city rides in Geneva.
The ideal place to avoid long lines is at the airport, taxi stands, or railway stations in Geneva. Book us for your transportation. Take a seat in the backseat to complete your tasks discreetly without interruption. Power naps, last-minute preparations for presentations, or even conference calls all go more smoothly with us.
To & From Geneva, Reserve our Safe & Economical Intercity Rides
The Geneva intercity rides we provide are intended to make exploring the city enjoyable and stress-free. You can now travel with a personal chauffeur committed to your utmost convenience and comfort instead of taking an unreliable and crowded local transportation service. We provide a service that can get you anywhere in the city without wasting valuable time. We offer great cars driven by trained drivers, and icensed chauffeurs will get you there relaxed, recharged, and ready to continue your journey immediately. Examine our selection of vehicle classes based on your group size and add more comfort to your journey. 
Geneva's Intercity Rides from us Explore The City In A Luxurious Environment
You can make your intercity trips memorable & hassle-free by using our limousine service. In our luxury car classes' luxurious and comfortable surroundings, you can travel anywhere in the city with the utmost satisfaction.
Every kind of traveller can find the luxury vehicle that best suits their needs in Geneva's wide selection while riding between the cities. Business VAN, Business Class, First Class, Electric Class, Economy Class, and Minibus are all included. For either of our transfers, you can reserve any of these vehicles.
With a sign bearing your name, one of our experienced chauffeurs will be waiting for you at the destination. They will meet you, assist you with your belongings, and promptly deliver you to your destination.
Explore The City In A Luxurious Ambience With LimousineHire's Intercity Rides Geneva
With LimousineHire's limousine service, you can make your intercity rides a memorable & hassle-free experience. You can explore any place in the city in a comfortable and lavish ambiance of our luxury car classes designed to deliver you the utmost satisfaction.
City to city rides Geneva offers a vast range of luxury vehicles to fulfill the transportation needs of every type of traveler. It includes – Business VAN, Business Class, First Class, Electric Class, Economy Class, and Minibus. You can book any of these car classes for both our transfers – either from A to B point or on an hourly basis.
Our professional chauffeurs will be at the location waiting for you with a sign of your name. They will meet & greet you, give you a hand with your luggage, and drop you off at your destination on time.
We adjust according to your schedule, by offering free 60 minutes waiting time at Zürich Airport and 15 minutes waiting time in any other location.
Rest assured transparency is one of our principles and we are offering fair prices for our Zürich Airport service, with no hidden taxes.
Faq
When you land at the Geneva airport, you will find our driver standing with a sign bearing your name. One of our chauffeurs will be waiting for you at the destination.
We have a wide selection of vehicles, Business VAN, Business Class, First Class, Electric Class, Economy Class, and Minibus.
You can book our services online.
Our Client Say Comfortable & clean car with professional services
VP Marketing

,

Banking & Finance

I have been on a vacation with my family to Zurich and booked LimousineHire's airport transfer services to get back home. I ordered a business car class as I had 2 children with me. The driver met us on-time at the location. Their professional cum friendly nature impressed me. Comfortable & clean car with a hand sanitizer and water bottle. Amazing. Thank you.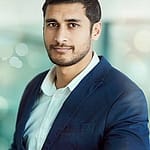 Recommendation! I like it!
Jishan

,

Ceo

Best airport transfer service booked online ever. The vehicles were cleaned, sanitized with polite drivers ready to help you with everything during a journey. The best part is that you don't have to worry about routes. So bye bye confusing maps and hello Limousine Hire!!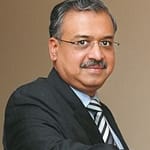 A great car rental experience
Derrer
Traveling with my kids. They really enjoyed a fun time on the baby chairs in the vehicles. The whole journey was stress-free and comfortable.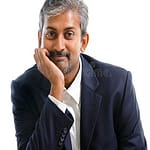 Highly professional and punctual
Peon

,

Ceo

Highly professional and punctual. Greeted me with a bow, helped me with my luggage and dropped me at the destination on-time. Great service!!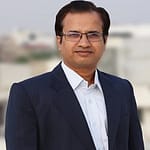 Excellent service provided
Quipu

,

Manager

My flight got a little bit late. I  thought the driver wouldn't come. But the service was excellent and real-time communication with the driver totally nailed it.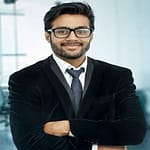 Nice service!
Bishal

,

Marketing Manager

The driver was helpful, professional, well-dressed and took extra care to our destination. Asked me if I need any help with the city's general information. Absolute maintained social distance.
First Class Services | Very happy with Limousine Hire
Vadra

,

Ceo

First class service provided by limousinehire.ch. Booked their First Class vehicle to pick me from Lucerne to Zurich for my business meeting. Got a great deal online. The driver was waiting for me with my nameplate. Amazed with the smooth & hassle-free journey throughout the destination. Going to use the Limousine Hire!!