Who we are
Here we ensure an enjoyable, fresh and hassle-free trip by offering a wide range of our luxury cars for all business and leisure travelers who want to visit the city in a stylish and luxurious atmosphere.
Comfortable, safe, and luxurious travel
Hassle-free experience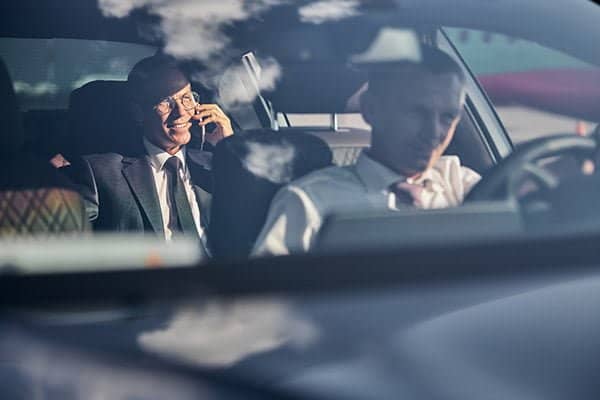 Enjoy your trips with one of our many luxury brand cards
Our luxury cars include: Mercedes-Benz V-Class, Mercedes-Benz E-Class, Mercedes-Benz S-Class, BMW 5 Series, BMW 7 Series, Audi A6, Audi A8, Tesla, VW Golf, VW Passat or similar, Mercedes-Benz Sprinter for 15 people and much more, according to your suitability in premium economy and business class.
Once you have booked a reservation with us, our professional and well-trained drivers will ensure that you arrive and depart on time in a calm, comfortable and safe environment.
Our Mission
We have been offering our valuable and satisfying services with the highest quality and professionalism for many years. Our mission is to make your travel experience stylish and luxurious by offering a wide range of travel options to suit your needs and budget.
Once you receive the confirmation, you don't have to struggle with time and distance restrictions. We make sure you get what and where you need. Limousine Hire currently offers private airport shuttle services to all airports and cities in Switzerland.
Easy, quick, and on time
You can call us or book our transfer services directly through our website by filling out the online form with the required information. No matter where you are in the city or when you need our services, you can book us anytime, anywhere and ensure an accurate arrival to complete your pre-planned tasks.
No hidden costs
Prices are fixed, no hidden or extra costs at the time of booking for both domestic and international travelers. So, whether you want to explore the city, take part in business meetings or get to your accommodations, just give us a call and revolutionize your European journey.
Need A transfer to your destination?