Hire our Private Airport Transfer For Special Events, Corporate Seminars, Or At Reasonable Rates From Zurich To Lucerne.

The Swiss city of Lucerne is a favourite stop for travellers because of its magnificent medieval architecture and spectacular setting on the shore of Lake Lucerne, encircled by snow-capped mountains. Many tourists who travel through Switzerland stay a few days in Lucerne to take in all of the city's top sights. Lucerne is surrounded by beautiful mountains and is the starting point for some of the best Alpine rides in Europe.
On-time Arrival with A Transfer from The Zurich Airport to Lucerne
The last thing you want to do after arriving at the airport is stand in a taxi line or endure postponed arrivals with public transportation. You can avoid extra hassles by scheduling our private transfer from Airport terminals to Lucerne. A driver will pick you up at the airport and drop you off at the destination.
Our drivers monitor the status of your flight using the data you provided, and in the event of a delay, they offer an alternative time.
Door-to-Door Chauffeur Service in Lucerne
For the convenience of your arrivals process, you will receive a complimentary 60-minute waiting period when using the chauffeur facility from Zurich airport to Lucerne. When you arrive at the terminal, a private driver will meet you there and assist you with your luggage before driving you straight to your hotel.
When you reserve one of our intercity tours in Zurich, a qualified driver will be waiting to take you to several locations for a predetermined period. Just let them know where the next stop is, and then wander the city at your leisure. 
Navigate the City in a Limo in Lucerne
A Lucerne limousine rental is a fantastic way to travel in comfort to your destination. Every group size can be accommodated in our vehicles. Booking our private transfer to & from Zurich is simple, regardless of whether you are travelling alone, with friends, or with family. 
Enter your information, including the pick-up and drop-off locations and the precise time and date. You can evaluate the costs and select the best option based on them. Receive a confirmation email. You are good to go for a hassle-free city tour. Our chauffeurs are knowledgeable about the area. With us, you will have a unique experience with a qualified professional waiting only for you.
Booking our private transfer to & from Zurich is easier. Enter your details including pick-up & drop-off location with the correct date & time. You can compare the prices and choose the most suitable one accordingly. Get a confirmation mail and be ready to explore the city hassle-free. If you are excited to check in to a hotel and would prefer to make the most of your route, we are there!! Limousine Hire chauffeurs are equipped with local knowledge. With us, you can have a personalized experience with a professional & knowledgeable operative reserved only for you.
Our Client Say Comfortable & clean car with professional services
VP Marketing

,

Banking & Finance

I have been on a vacation with my family to Zurich and booked LimousineHire's airport transfer services to get back home. I ordered a business car class as I had 2 children with me. The driver met us on-time at the location. Their professional cum friendly nature impressed me. Comfortable & clean car with a hand sanitizer and water bottle. Amazing. Thank you.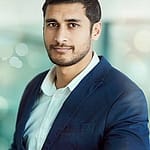 Recommendation! I like it!
Jishan

,

Ceo

Best airport transfer service booked online ever. The vehicles were cleaned, sanitized with polite drivers ready to help you with everything during a journey. The best part is that you don't have to worry about routes. So bye bye confusing maps and hello Limousine Hire!!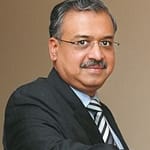 A great car rental experience
Derrer
Traveling with my kids. They really enjoyed a fun time on the baby chairs in the vehicles. The whole journey was stress-free and comfortable.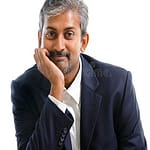 Highly professional and punctual
Peon

,

Ceo

Highly professional and punctual. Greeted me with a bow, helped me with my luggage and dropped me at the destination on-time. Great service!!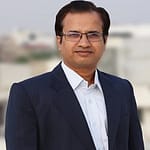 Excellent service provided
Quipu

,

Manager

My flight got a little bit late. I  thought the driver wouldn't come. But the service was excellent and real-time communication with the driver totally nailed it.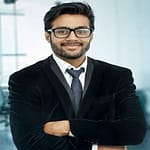 Nice service!
Bishal

,

Marketing Manager

The driver was helpful, professional, well-dressed and took extra care to our destination. Asked me if I need any help with the city's general information. Absolute maintained social distance.
First Class Services | Very happy with Limousine Hire
Vadra

,

Ceo

First class service provided by limousinehire.ch. Booked their First Class vehicle to pick me from Lucerne to Zurich for my business meeting. Got a great deal online. The driver was waiting for me with my nameplate. Amazed with the smooth & hassle-free journey throughout the destination. Going to use the Limousine Hire!!