Zurich Airport to Klosters Transfer makes the trip less stressful and gets you comfortable around the city.

When it comes to taking winter vacations, Davos Klosters is undeniably one of the most well-liked ski resorts in Switzerland. High peaks, snow-capped mountains like Madrisa and Pischa, and captive ski slopes for hiking and mountain biking trails make the Swiss village of Prättigau famous. It is the perfect location for anyone looking for a quiet and relaxing getaway or who wants to get close to nature and engage in winter or summer sports.
While enjoying the best home cooking and stunning views of peaks and glaciers at the Wiesbadener hut, you can explore the downtown area for excellent museums and boutiques. In Parsenn, Jakobshorn, or Gotschna, enjoy paragliding.
Arrive in Comfort with A Transfer from Klosters to The Airport in Zurich
Booking our Airport transfer from Zurich to Klosters is a great idea if you are considering visiting Klosters. Imagine that you are searching for a taxi to take you to your destination after having just gotten off a long, exhausting flight by enabling the private transfer from Zurich airport to Klosters in advance.
Save time by using our dependable & skilled personal airport transfer services rather than risking it with shady local taxis. Now, prior to your plane lands at the airport, make sure you have a comfortable ride from Zurich to Klosters.
In Klosters, Reserve Our Zurich Chauffeur Service
Once you are comfortable in one of our private Zurich airport transportation, let one of our knowledgeable chauffeurs help you explore Klosters. Have a few hours to spare? Between the meetings or after a conference, you can explore the city with the help of our Zurich chauffeur facility in Klosters. Reserve us for a specific time and indicate your desired stopping point. Our drivers monitor your plane in real-time while waiting for you at the airport for a complimentary period of 60 minutes.
Go About in Style With Klosters' Zurich Limo Service
Our limousine service is made to accommodate all of your travel needs. Please choose from our extensive selection of luxurious fleets, which includes Business Cars, Business VAN, First Class, Electric Class, Economy Class, and Minibus. On schedule, chauffeur-driven cars will be waiting to pick you up.
We offer the most competitive prices for premium Kloster transfers from Zurich airport. You can reserve our services hourly or if you require transportation to the hotel or a pick-up from the airport. The date, time, and the correct pick-up and destination should be entered. The driver's information is shared.
Limousine Hire provides top-quality Kloster transfers from Zurich airport at the most affordable rates. Whether you need a ride to the hotel or pick up from the airport, book our services for A-to-B transfer as well as hourly-based. Enter the correct pickup & destination with date & time. We will send the driver's information with an estimated time of arrival. Meet them at the location and enjoy a hassle-free ride.
Faq
Yes, you can reserve our limo services from the hotel and other transportation.
An extensive selection of luxurious fleets includes Business Cars, Business vans, First Class, Electric Class, Economy Class, and Minibus.
Our drivers check your flight details online and will pick you up on time.
Our Client Say Comfortable & clean car with professional services
VP Marketing

,

Banking & Finance

I have been on a vacation with my family to Zurich and booked LimousineHire's airport transfer services to get back home. I ordered a business car class as I had 2 children with me. The driver met us on-time at the location. Their professional cum friendly nature impressed me. Comfortable & clean car with a hand sanitizer and water bottle. Amazing. Thank you.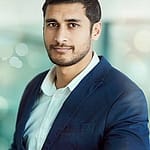 Recommendation! I like it!
Jishan

,

Ceo

Best airport transfer service booked online ever. The vehicles were cleaned, sanitized with polite drivers ready to help you with everything during a journey. The best part is that you don't have to worry about routes. So bye bye confusing maps and hello Limousine Hire!!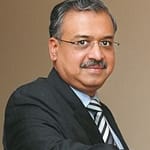 A great car rental experience
Derrer
Traveling with my kids. They really enjoyed a fun time on the baby chairs in the vehicles. The whole journey was stress-free and comfortable.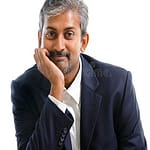 Highly professional and punctual
Peon

,

Ceo

Highly professional and punctual. Greeted me with a bow, helped me with my luggage and dropped me at the destination on-time. Great service!!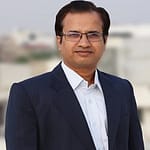 Excellent service provided
Quipu

,

Manager

My flight got a little bit late. I  thought the driver wouldn't come. But the service was excellent and real-time communication with the driver totally nailed it.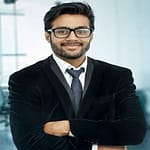 Nice service!
Bishal

,

Marketing Manager

The driver was helpful, professional, well-dressed and took extra care to our destination. Asked me if I need any help with the city's general information. Absolute maintained social distance.
First Class Services | Very happy with Limousine Hire
Vadra

,

Ceo

First class service provided by limousinehire.ch. Booked their First Class vehicle to pick me from Lucerne to Zurich for my business meeting. Got a great deal online. The driver was waiting for me with my nameplate. Amazed with the smooth & hassle-free journey throughout the destination. Going to use the Limousine Hire!!