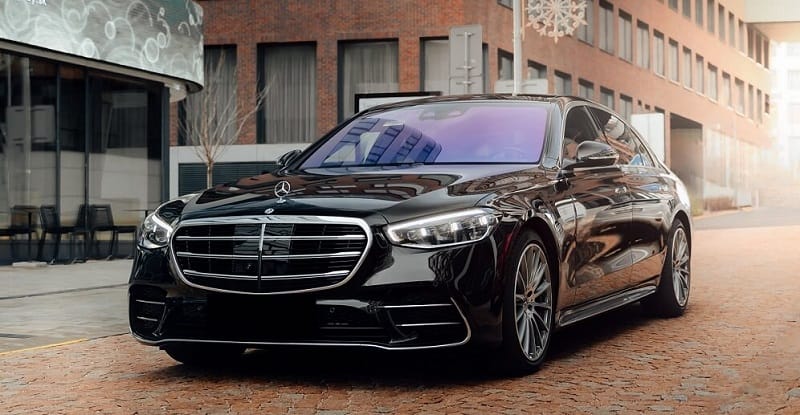 April 18, 2023
The largest city in Switzerland, Zurich, is a thriving and multicultural destination with a wide range of events and attractions that visitors may take advantage of, especially in the summer. In Zurich, there is plenty to interest everyone, from historical attractions to outdoor pursuits. Consider employing a private Zurich transfer service, such as a Zurich chauffeur or Zurich limousine transfer service, to get around the city in comfort and style to make your trip even more convenient and opulent. Here are some ideas for summertime activities in Zurich.
Discover Zurich's Old Town:
Altstadt, commonly known as Zurich's Old Town, is a lovely and historic district with winding alleyways, medieval structures, and charming squares. Discover the city's rich history and cultural legacy by taking a stroll along the Limmat River and exploring the charming alleyways. Take a stroll along the Bahnhofstrasse, one of the most renowned shopping streets in the entire world, and visit the Zurich Cathedral (Grossmünster), which gives breathtaking views of the city from its tower.
Visit the Zurich Lake Promenade:
This well-liked waterfront location provides beautiful views of the lake and the city skyline. Enjoy the cool lake wind while taking a leisurely stroll down the promenade and taking in the breathtaking landscape. Along the promenade, there are a lot of parks and gardens where you may unwind, have a picnic, or just take in the fresh air.
Discover the Museums:
Zurich is home to a number of museums that provide access to a variety of creative and cultural activities. Visit the Zurich Kunsthaus to view its extensive collection of paintings, sculptures, and pictures. It is one of Switzerland's most significant art museums. Another must-see is the Swiss National Museum, which provides insights into Swiss history and culture. Other noteworthy museums are the Museum of Design, which exhibits modern design and applied arts, and the Museum Rietberg, which is devoted to non-European art.
Enjoy Outdoor Activities:
During the summer, Zurich's environs provide a wealth of choices for outdoor recreation. Visit the adjacent Uetliberg mountain for a hike to see the expansive views of the city and the Alps. Explore the city's many bicycle paths, such as those that follow the lake or the Limmat River, by renting a bike. You can even go swimming in the lake or try stand-up paddleboarding if you're feeling particularly daring.
Enjoy Culinary Delights:
Zurich is renowned for its thriving food scene, which offers a wide variety of delectables to suit all palates. In one of the many restaurants in the city, try some typical Swiss fare like fondue or raclette. Discover the vibrant food markets, including the renowned Zurich farmers' market, and try some of the regional delicacies and vegetables. Don't forget to treat yourself to some of the delicious and high-quality Swiss pastries and chocolates.
Attend Summer Festivals & Events:
Throughout the summer, Zurich comes alive with a variety of festivals and events that provide fun and educational opportunities. One of the biggest techno music festivals in the world, the Zurich Street Parade, takes place in August and draws tourists from all over the globe. While the Zurich Festival presents a varied schedule of theater, dance, and music acts throughout the summer, the Zurich Film Festival in September features foreign and Swiss films.
Enjoy the Summer Sun at Zurich's Parks and Beaches:
Zurich is home to a number of lovely parks and beaches where you can unwind and take in the summertime sunshine. Visit one of the well-known parks along the lake, including the Parkanlage Zürichhorn or the Park am Grüene, where you may enjoy a picnic, sunbathe, or just take in the tranquil atmosphere. Take a plunge at one of Zurich's public swimming sites like the Seebad Enge or the Strandbad Mythenquai, which provide sandy beaches, swimming pools, and amenities for a cooling lake swim, if you're wanting to cool off.
Discover Zurich's Nightlife:
There are many bars, clubs, and pubs to pick from in Zurich's thriving nightlife scene. In the summer, a lot of bars and clubs set up rooftops and outdoor terraces where patrons may enjoy beverages and music while taking in views of the city or a lake. Everybody can find something to enjoy once the sun goes down in Zurich, whether they prefer artisan beer, drinks, or dancing the night away.
Take a Day Trip:
Zurich is a wonderful starting place for day trips to explore the surrounding areas because of its central location. Think of taking a scenic train ride to Lucerne, a charming town with a beautiful wooden bridge and mountain vistas. Take a tour of the adjacent Lake Lucerne or the Rhine Falls, one of Europe's biggest waterfalls. You may also take a tour of the adjacent Zurich wine region's vineyards or visit the picturesque town of Winterthur, which is renowned for its museums and art scene.
Conclusion
Finally, Zurich has a lot to offer for a special summertime experience. Zurich offers something for everyone to enjoy, from gastronomic pleasures to outdoor adventures, cultural encounters to a thriving nightlife. To make your travel even more comfortable and convenient, think about employing a private Zurich airport transfer service, such a Zurich chauffeur or limousine transfer service. Pack your luggage, apply sunscreen, and prepare to discover all that Zurich has to offer this summer!